2022 Energy Benchmarking Best Practices & Evolving Requirements
Navigating the Energy Benchmarking World

As of the start of 2022, ENERGY STAR's website reflects over 40 different existing Energy Benchmark programs in the United States. With 40+ Energy programs nationwide, it can feel like you're in a maze trying to identify and meet your building's specific requirements. When it comes to determining your exact Energy Benchmark program there are three common details you'll need to know: location, property type, and size. Once you've taken those three factors into account, you'll know if you're required to file, to whom, and by when.
First up, location. It is important to note that in a single state, there can be both local and statewide Energy Benchmark programs. In most cases where there is a city and state program, the city's program will take priority over the state's program. Only in some cases will the state's Benchmark precede over the cities. Two common reasons this can occur is either the city has not yet added the property to their program, or the building meets the state's requirements but not the city's. The following is a list of all existing state programs and whether there is also a local Energy Benchmark programs as well*:
State

City
and State Benchmark?

Alabama

No

California

Yes

Colorado

Yes

Connecticut

Yes

Delaware

No

Michigan

No

New Jersey

No

New Mexico

No

New York

Yes

Ohio

Yes

Oregon

Yes

Pennsylvania

Yes

Texas

Yes

Virginia

No

Washington

Yes

West Virginia

Yes
*Note: Again, the above list is not a comprehensive list of all existing Energy Benchmark programs in the U.S. It is just a list of programs where both state and local programs exist. There are local programs that do not have programs at the state level.
As each Benchmark program is different, knowing the gross floor area (GFA sq. ft.) and property type will further narrow down your requirements. Some Benchmark programs apply to all properties over a certain GFA, while others are only applicable to certain property types such as commercial and/or multifamily. Once you've determined your local and/or state program, you'll want to see if those programs apply to your property type. If it does, then you will use your building's GFA as the deciding factor. Typically, the local and state programs will have slightly different GFA requirements with local programs having lower GFA (sq. ft.) requirements. This helps make differentiating between the two programs easier for building owners. This doesn't mean that all local and state programs will have different minimum GFA requirements – there are some with the same size requirements. As previously mentioned, when this occurs your property will most likely file to its local Energy Benchmark program unless the local level does not pertain to your property type (i.e., manufacturing) or has not yet added your building to their list.
Knowing your deadline requirements doesn't necessarily mean filing will be straightforward. With over 10 years of experience filing, our experts have seen our fair share of common mistakes by building owners trying to file on their own. This is especially the case when there is no prior knowledge of Energy Benchmarks and in new and upcoming programs. Let Vert Energy Group help you. On March 15th at 10 am PST, we are offering a group webinar session for building owners and property managers to learn more about the various nationwide Energy Benchmark requirements. During the session, you'll get a crash course on Benchmarking requirements and pitfalls, get answers to all your pressing questions, and see just how easy filing can be when working with us. Spots are limited so you'll want to act fast. Click here to claim a spot before they're all gone.
"The way to get started is to quit talking and begin doing" – Walt Disney
Upcoming 2022 Energy Benchmark Deadlines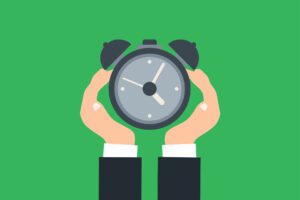 Spring is right around the corner and so are the spring Energy Benchmark deadlines. From April 1
st
through May 20
th
, there are 13 different Energy Benchmarks programs due. Three out of those 13 programs are due on April 1
st
– that's just a month away. Below is a chart of the fast-approaching spring deadlines:
City

Deadline

San Francisco Existing Commercial Buildings Energy Performance Ordinance (SF EBO)

April 1, 2022

Washington Clean & Affordable Energy Act of 2008 (Washington, DC)

April 1, 2022

Washington State Senate Bill 5854 (SB5854)

April 1, 2022

May Deadlines

City

Deadline

Cambridge Building Energy Use Disclosure Ordinance

May 1, 2022

Kansas City Energy Empowerment Ordinance

May 1, 2022

New York City Local Law 84 (NYC LL84)

May 1, 2022

Orlando Building Energy & Water Efficiency Strategy (Ordinance 2016-64)

May 1, 2022

Portland Energy & Water Use Performance Benchmarking Ordinance (Maine)

May 1, 2022

Saint Louis Building Energy Awareness Bill

May 1, 2022

Salt Lake City Elevate Buildings

May 1, 2022

San Jose Energy & Water Building Performance Ordinance (SJ BPO)

May 1, 2022

Boston Energy Reporting & Disclosure Ordinance

May 15, 2022

Chula Vista Building Energy Saving Ordinance

May 20, 2022
If you have properties in San Francisco, Washington DC, and Washington State and have not yet begun your reports by now, you're cutting it extremely close to the April 1st deadline. Even for all other programs with late April through May deadlines, you don't want to wait till the last minute to start. Much of the filing process is reliant on the cooperation of the utility companies' ability to process data requests. It can take approximately utility companies anywhere from 4 to 8 weeks to complete a single data request. The closer the deadline gets we expect that the utilities will see an influx of requests that can potentially back up their processing times. The longer you wait to file, the higher your chances of receiving potential violations for noncompliance gets. Avoid noncompliance by signing up with VertPro® today. Simply register on
VertPro.com
and add your property to get started. Our experts recommend having copies of your utility bills on hand to help complete your VertPro® registration. All returning clients can
login
to continue to your 2022 VertPro dashboard. For any questions or help getting started, call us Monday-Friday 7 am-5 pm PST at (415) 912-1523 or email us at
support@vertpro.com
. Our team of experts is ready to help you file.
"Getting the right people in the right jobs is a lot more important than developing a strategy." – Jack Welch
Finding the Right Contractor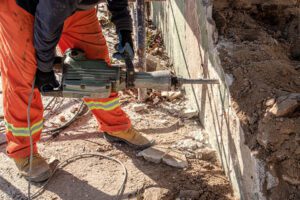 It's not news that upgrades and improvements are beneficial to a property. Upgrading a building's features helps with a multitude of things depending on the project. Common benefits seen from upgrades include occupant safety and satisfaction, long-term savings, increased market value, compliance with city and state laws, etc. It's one thing to plan a building improvement, but it's another thing to execute it. Finding the right contractor is key to ensuring your vision is carried out. Whether you're looking to start a new building upgrade or continue an already ongoing project, Vert Energy Group can help. From roofing, plumbing, asphalt, balconies, upgrades, turnkey projects, new construction, interior fit-outs, site improvements, renovations, and everything in between we'll find you the right general contractor. All you need to do is post your project on
VertPro® Upgrades
and then sit back and relax while we do the rest. Our team of experts will research and compile a list of bids from eligible and suitable contractors to take on your project. From there you'll have your pick of the lot and be one step closer to seeing your project come to fruition. Post your upcoming general project on
 VertPro® Upgrades
today and start getting bids.
Fun Fact: Leprechauns may be associated with Saint Patrick's Day, but they have their own holiday – Leprechaun Day – which falls on May 13th each year.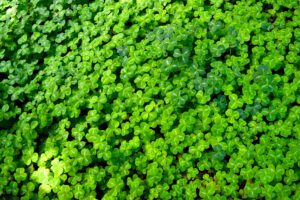 Saint Patrick's Day was once a celebration honoring Ireland's patron saint, Saint Patrick, and has since become a day to celebrate the Irish culture. Since the popularization of Saint Patrick's Day, there has been less focus on Saint Patrick and more on the mythical creatures from Irish folklore, leprechauns. In
Irish folklore
, leprechauns are depicted as little people the fairies would pay in gold coins to fix their shoes. Leprechauns would keep these coins in hidden large pots so that no one could find them. Legends state that the reason no one can find a leprechaun's pot of gold is that it is at the end of a rainbow and since rainbows never end it will never be found. Some say that if you're able to catch a leprechaun, you can try to coerce it into revealing the hiding spot. Tread lightly though as
leprechauns are notorious tricksters
that you don't want to be on the wrong side of should they decide to use their magic for evil intentions.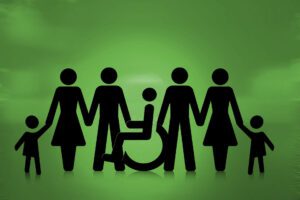 Danielle's Corner
Developmental Disabilities Awareness Month
In 1987, President Ronald Regan proclaimed that March would be
Developmental Disabilities (DD) Awareness Month
. According to the
CDC
, developmental disabilities include – but are not limited to – ADHD, autism spectrum disorder, cerebral palsy, hearing loss and/or vision impairment, intellectual and/or learning disability, and other developmental delays. In the
U.S. alone
, it is estimated that "one in six, or about 17%, of children" between 3-17 years old have developmental disabilities. To help raise awareness surrounding the American developmental disabilities community the National Association of Councils on Developmental Disabilities (
NACDD
), Association of University Centers on Disabilities (
AUCD
), and the National Disability Rights Network (
NDRN
) spearhead a joint social media campaign each March. Through the campaign, the organizations work to highlight the communities needs and potential contributions. The imagery for 2022's campaign features artwork from individuals in the developmental disabilities community while the actual campaign shares stories from those with and without disabilities and their experiences. While it's already the end of the month, it's not too late to view this year's submissions. Head on over to NACDD's
Facebook
or
twitter
– both @NACDD – or search the following #DDawareness2022, #DDAM2022, or #WorldsImagined to see all the amazing stories.
Search by Zip to Find Applicable Energy Laws
There are over 30 cities/states with Energy Benchmark requirements - 16 have Energy Audit requirements as well! Use this free tool to check if your building has an upcoming Energy Benchmark or Energy Audit deadline.
FIND OUT HERE »