Whether you're building a new roof or looking to re-roof your commercial property, choosing the right contractor is important. Not all roofers are created equal, and it's critical that you select one who is experienced, reliable and trustworthy when it comes to tackling commercial roofs. Here are 7 factors that can help you determine which commercial roofing contractor best fits your needs.
Who are Roofing Contractors?
Roofing contractors are professionals who specialize in installing, repairing and maintaining roofs. An experienced and skilled contractor can take on many projects – from small repairs to complete overhauls – to keep roofs safe from water infiltration and other damage caused by storms, hail, snow and ice. Professional roofers use a wide range of specialized techniques to ensure the installation is done properly. Similarly they also have the proper tools to conduct detailed inspections when conducting repairs or maintenance.
Roofing contractors assess the current state of each project and advise customers on the ideal materials, such as asphalt shingles, metal tiles or clay tiles, depending on their budget and needs. With their expert knowledge and experience, professional roofers offer solutions that meet stringent building codes while ensuring a long lasting roof.
What is The Cost of Hiring Commercial Roofing Companies?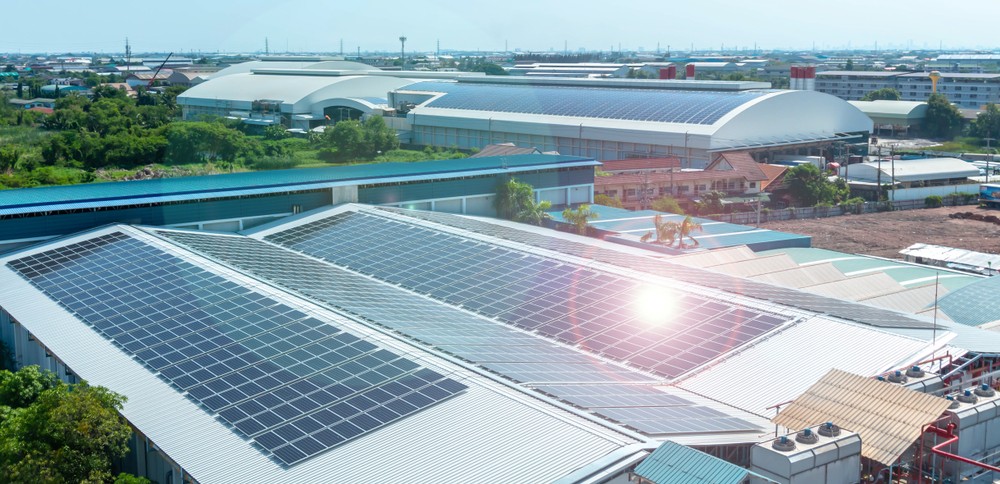 Hiring a commercial roofing company can add value to your business, but it is important to consider the cost. Professional roofing services typically charge by square foot or linear foot, and there are other factors that can drive up the cost of a job. For example, how extensive the repairs are, how many layers the business wants to be removed and replaced, if a building requires flashing installed, and what kind of materials are used.
It is also wise to factor in tools and disposal costs as well as additional unforeseen expenses that may come up. Fortunately, hiring professional commercial roofing companies will ensure quality repairs completed in a timely manner, and you can always identify ways to stay within budget without compromising quality or safety.
7 factors to consider when choosing a commercial roofing contractor
Here are is what you should know before choosing a roofing service provider:
Experience and Reputation
Before hiring a roofing contractor, it is essential to ensure that they have the necessary experience and reputation in the industry. Look at their portfolio to ensure they have successfully completed similar projects. Research customer reviews and ratings for past projects to get an idea of how well the roofer can get the job done.
Insurance and License
Ensure the roofer is licensed and insured to carry out the work in your area. Ask for proof of insurance before you sign any contracts or agreements, as this protects you from liability if anything goes wrong during the project.
Price
Don't just opt for the lowest bidder when it comes to roofing. Ensuring that you are getting quality workmanship at a fair price is important. Get quotes from several different contractors and compare prices before making your decision.
Materials
The materials used in the project should be of the highest quality available, as this will ensure that your roof lasts longer. Make sure to ask about the type of materials being used and verify all meets local building codes.
Warranty
Most reputable contractors offer warranties on their workmanship, so it is important to ensure you get one. This will cover any issues that may arise in the future, so you can rest assured that your roof will be in good condition.
Communication
Ensure that the chosen contractor is open and willing to communicate with you throughout the project. Ask them questions about their methods and processes so that you can make informed decisions about your roofing needs. This also gives you the opportunity to gauge how well you work together.
Safety
The most important factor to consider when hiring a commercial roofer is safety. Ask about the contractor's safety standards and procedures to ensure they follow all relevant regulations and laws. You don't want any accidents or injuries occurring on your property, so be sure to determine what measures the roofer takes to ensure everyone's safety.
By taking the time to consider each of these factors, you can make an informed decision when it comes to selecting a commercial roofing contractor. Doing your research upfront will pay off in the long run and ensure that your roof is installed properly and in a timely manner.
Benefits Of Hiring Commercial Roofing Services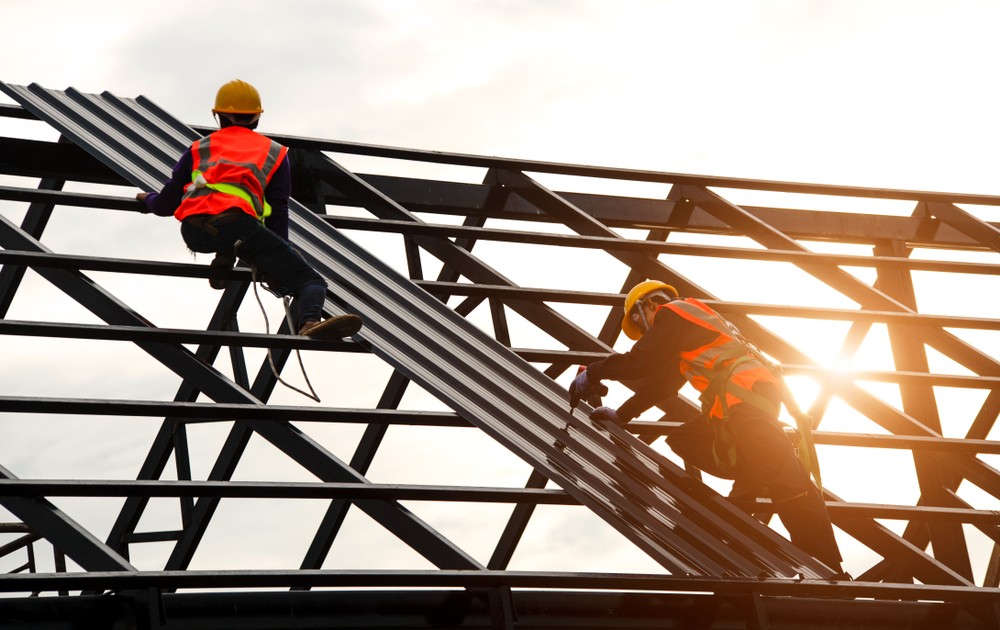 Roofing contractors provide a wide range of services and can be an excellent resource for homeowners. Here are some of the benefits that come with hiring roofing contractors:
1. Expertise and Experience – Roofing contractors have years of experience in their field and understand the different types of roofs available and the materials needed to complete the job. Their experience and knowledge can help you get the most out of your roofing project.
2. Licensed and Insured – Roofing contractors are required to be licensed in their state, and many also carry additional insurance policies as well. This provides additional peace of mind for building owners that any potential damages will be covered should a problem arise.
3. Quality Materials and Products – Roofing contractors use high-quality materials for all their projects, ensuring that your roof will last for years. They also have access to a wide range of products, allowing you to customize your roof however desired.
4. Cost-Effective Solutions – Roofing contractors can access discounted materials, labor costs, and other resources that help them keep their rates competitive. This means you can get the best possible deal on your roofing project.
5. Accurate Estimates – Roofers are experienced in providing accurate estimates for any size job. This allows you to budget accordingly for your project, ensuring you have enough funds to cover the costs of your new roof.
By hiring a qualified, experienced roofing contractor, building owners can rest assured that their projects will be completed on time and with quality results. With these benefits, it's easy to see why so many people enlist professionals' help when they need a new roof.
Why Are The Best Roofing Contractors Important?
Roofing contractors are essential for any roofing project. They have the necessary skills and expertise to install or replace a roof and have their own tools and materials. A roofing contractor can provide important advice on roofing installation and repair, ensuring that roofing projects are done properly with quality materials.
Moreover, roofing contractors carry liability insurance, so you'll be protected if an accident or mishap occurs during the roofing job. In short, roofing contractors provide invaluable knowledge regarding roof repair and installation and valuable protection against potential damages or injuries.
How To Find A Licensed Roofing Contractor?
Finding a licensed roofing contractor is important in ensuring your home is in tip-top condition. By doing your research and interviewing a few potential contractors, you can feel more confident about choosing one with the right credentials, experience and references.
Make sure to check that all contractors have valid state licensure, proof of insurance, and at least three recent client references before meeting with them individually or getting a quote. You should also review the contractor's portfolio, if available, to get an idea of their work. Ultimately, selecting the best fit for you means knowing what you want upfront and having patience as you make all necessary inquiries before making a decision.
The Final Verdict
If you are a business owner needing commercial roofing repairs or replacements, do your research before hiring a contractor. By considering the seven factors listed above, you can be sure to find a reputable and qualified contractor who will get the job done right. Contact Vert Energy Group today for more information or to schedule a consultation.