Coming Soon…
You may have noticed a new shiny logo on the VertPro main page. If you haven't seen it yet, then we have exciting news… Vert Energy Group has made the Inc. 5000 list at #1603 for 2021's Fastest-Growing Private Companies and #23 for the Engineering industry! Each year Inc. 5000 puts together a list of fast-growing companies in the U.S. On top of that, Vert Energy Group is going to be featured on the cover of PropTech Outlook magazine's "Smart Building Edition." The magazine is releasing this edition on September 15th. Let us know if you see and/or read it! Between ranking #1603 & #23 on the Inc. 5000 2021 List and landing the cover of PropTech Outlook, that's TWO amazing new milestones for the Vert Energy Group family made up of all our members and our clients – YOU!
Vert Energy Group is here today because of YOU! Without the support, empathy, and trust we have received from our countless clients, we wouldn't have been able to keep going during these difficult times. Achieving these huge milestones does nothing more than fuel us to keep working hard to provide you with quality service. We at Vert Energy Group send our sincerest thank you and gratitude to you for the continued good relations. We look forward to continuing to serve you!
Benchmarks, Audits, and RCx, what's next?
"Better safe than sorry" – Old Proverb
It's no secret that California is a hot spot for earthquakes. The U.S. Geological Survey found that the Southern California region alone had a 75% chance of being hit by earthquakes with magnitudes of 7.0 or more in the next 30-years starting in 2014. In response, Los Angeles introduced Ordinance 183893 and 184081 deemed the Los Angeles Soft-Story and Non-Ductile Concrete Retrofit Programs. The goal is simple, reduce structural deficiencies of wood and non-ductile concrete buildings to prevent potential structural failures due to earthquakes. It is important to note that property's complying with the Non-Ductile Concrete Retrofit Program must meet three milestones upon receipt of notice to comply:
  •  3-year mark: Submit completed checklist for review to determine if the building is considered a non-ductile concrete building
  •  10-year mark: Submit evidence of retrofit and demolition plans – past and future
  •  25-year mark: Complete construction
While the programs are currently only required for LA properties it is still highly recommended that any property that meets certain building details also perform a retrofit inspection as the property could be vulnerable. These additional criteria are as follows:
  •  Soft-Story Buildings:
        •  Consisting of 2+ stories of wood frame construction
        •  Built and/or approved for the build before January 1, 1978
        •  Containing ground floor park or similar open floor spaces
  •  Non-Ductile Concrete Buildings supported by concrete walls and/or columns
If you have a property in NYC, you're probably aware of the seemingly endless list of building requirements such as commonly known Local Laws 84, 33, and 87 and the lesser-known Local Law 11 (LL11) aka the Façade Inspection and Safety Program. Through the LL11, a licensed professional (LP) will conduct and report a thorough evaluation of the conditions of buildings 6-stories or more to the NYC Department of Building every 5-years. The scope of work will account for all visual distresses, structural components, thermal insulation, and HVAC and fire protection systems. Some façade details that your hired LP will look for include, but are not limited to:
  •  Cracks, chipping, abrasions, and peeling
  •  Erosion and corrosion
  •  Efflorescence
  •  Disintegrating, missing, displaced, and budging units/parts
  •  Improper repairs
*For a full list of features – and their definitions – your LP will inspect your building for, refer to the NYC presentation of LL11 beginning on page 5.
Any defects found during the inspection must be repaired within 90-days of the report's filing and amended reports must be filed within 2-weeks of completion of repairs. Upon submission of your LL11, NYC DOB will classify your building as either Safe, Safe With a Repair and Maintenance Program (SWARMP), or Unsafe. Properties that are deemed Unsafe, must install building protection – such as sidewalk sheds or construction fencing – immediately. Like the LL84, 33, and 87 requirements, the LL11 has hefty violation fees:
Chart 1:
Reason for Violation                          Cost of Violation
Late Filing (initial report)                       $1,000/month
Failure to File (initial report)                     $5,000/year
Failure to correct unsafe conditions       See Chart 2
Failure to correct SWARMP conditions      $2,000
Chart 2:
Failure to Correct Unsafe Conditions               Cost of Violation
Year 1                  $1,000/month
Year 2           $1,000/month + $10/linear foot of shed/month
Year 3           $1,000/month + $20/linear foot of shed/month
Year 4           $1,000/month + $30/linear foot of shed/month
Year 5           $1,000/month + $40/linear foot of shed/month
Upon reaching 40-years or older, buildings in Miami-Dade, FL are recommended to perform recertification on the building to ensure continued safety. The Miami-Dade Recertification must be completed by a registered Florida LP such as an architect or engineer. During the recertification, your hired LP must evaluate the condition of the building's general structure and electrical systems to determine its safety for occupants. A thorough report must be conducted to include and identify each building on a property. Building inspections conducted will include:
  •  A visual examination of all habitable and non-habitable areas
  •  Testing and analysis of onsite and system procedures
  •  Manual sampling and/or testing where visual examinations are unable to provide sufficient information
*For a full breakdown of inspection requirements and definitions, refer to pages 1-6 of the Miami-Dade application/form.
All discoveries during the examination must consider how the movement of structural components and the deterioration and age of materials correlate with one another. Final reports must be submitted within 90-days upon notice to comply and must clearly provide evidence to support the classification of the building's current level of safety: Safe, Unsafe, Safe with Qualifications, or Safe by Restrictive Interpretation. Failure to submit your Miami-Dade Recertification on time can result in a fine of up to $10,510 and any building deemed unsafe will be vacated and potentially demolished. There are potential exemptions and extensions provided which can be located on the official Miami-Dade site.
Fun Fact: Professor Henry Fielding Reid of John Hopkins University created the Elastic Rebound Theory as a result of his findings from the 1906 San Francisco Earthquake
The Great 1906 San Francisco EarthQuake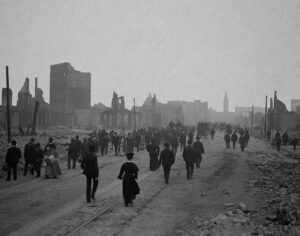 In the early morning of April 18, 1906, a 7.7-8.3 magnitude earthquake shook the San Francisco Bay area. In the aftermath of the earthquake, fires spread throughout the city due to damages and unsafe construction of buildings done intentionally by city officials and contractors to save money. To make matters worse, broken water mains made it difficult for firefighters to fight the spreading fires. According to History.com, by the time the fire department was able to get control over the fires, nearly 30,000 buildings had been destroyed and roughly 3,000 people had died. The catastrophic damages caused by the earthquake and fires served as a rude awakening to city officials nationwide about the importance of ensuring the safety of buildings and their occupants through regular building evaluations and upgrades.
Fun Fact: The first recorded Labor Day was celebrated in 1882 which was 31-years before the U.S. Department of Labor was formed in 1913.
Thank You for Your Hard Work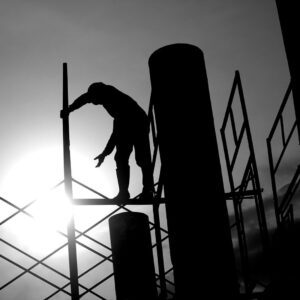 Labor activists
Peter J. McGuire and Matthew Maguire
hold an equal claim to the proposition of Labor Day. The idea was to have a single day where Americans paid tribute to and celebrated all the contributions workers across the U.S. made to better the country. In 1887 Labor Day became officially recognized when Oregon passed a law stating February 21 as Labor Day. Other states slowly followed suit before Congress finally passed the law making the first September of each year the official
Labor Day
nationwide on June 28, 1894. While Labor Day was not officially recognized as a nationwide holiday till 1894, the first recorded celebration of Labor Day was September 5, 1882, in New York. The
U.S. Department of Labor
notes that celebrations began at 10:00 am with a parade of 10,000-20,000 working men and woman through Manhattan and lasted till 9:00 pm in Reservoir Park where 25,000 people gathered for "speeches, a picnic, an abundance of cigars, and 'Lager beer kegs.. mounted in every conceivable place." Since then, Labor Day festivities are less about union speeches and parades and more about cookouts, pool parties, and Labor Day Sales. Regardless, it's important to remember the origins of the day and honor the working people.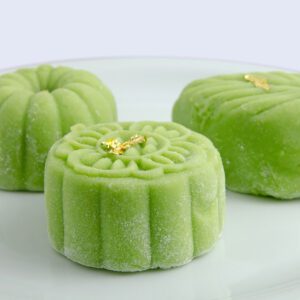 Danielle's Corner
Mid-Autumn Festival
Autumn is here which means the Mid-Autumn Festival is around the corner. In Chinese culture, the
Mid-Autumn Festival
, aka the Moon Festival, is held on the 15
th
day of the 8
th
month of the Chinese calendar. Given this, the date is constantly changing – this year it's September 21
st
in case you were curious. The
Moon Festival
dates back to Ancient China when emperors and commoners would worship the moon and the moon goddess, 嫦娥 (Chang'e), through offerings. Typical celebrations include lighting lanterns, going to see the dragon dances and fireworks, and having a family meal around a round table. When I was younger my older brother convinced me that the dragons were real and random spectators would be eaten for luck. Unfortunately, because of my brother's white lie, I forbade my family from ever attending the dragon dances. However, I wholeheartedly agreed to family dinners around our tiny dining table. To this day my favorite part of the meal is the
mooncakes
symbolizing the prosperity and reunion of the family. Every Moon Festival – and Lunar New Year – my dad buys mooncakes filled with sweet red bean paste and a center of salted duck egg yolk representing the full moon. My mom and siblings aren't fans of mooncakes which meant more for me. Nowadays you can find various mooncake fillings ranging from sweet (red bean, lotus seed, fruits, chocolate, and green tea) to savory (meats and seafood) so there's something for everyone! If you've never had a mooncake, I definitely recommend heading to your local Asian market or bakery to pick some up this month. From me to you, 中秋快乐 or Happy Mid-Autumn Festival!
Search by Zip to Find Applicable Energy Laws
There are over 30 cities/states with Energy Benchmark requirements - 16 have Energy Audit requirements as well! Use this free tool to check if your building has an upcoming Energy Benchmark or Energy Audit deadline.
FIND OUT HERE »