Vert Energy Group – 2023 New Energy Benchmark Deadlines
All Energy Benchmark Deadlines for 2023
With a new year comes new benchmarking laws and requirements! Starting in 2023, both New Jersey State and Miami, Florida will be adding to the already existing 54 city/states with benchmarking requirements around the country. New Jersey State Law will require benchmarks to be completed by October 1, 2023, while the "Building Efficiency 305" ordinance of Miami has various deadlines depending on the square footage of your building. Properties covered under Miami's "Building Efficiency 305' ordinance include multi-family and commercial buildings with 200,000 square feet or more to complete their initial compliance by June 30, 2023, and buildings between 100,000 sq. ft. and 199,999 sq. ft. to complete initial compliance by October 1, 2023. This new year also sees Colorado State adopting a new annual deadline of June 1, 2023. For L.A. building owners and property managers, it is very important to note, the previously instated Covid-19 protocols have been rescinded, and notices to comply for EBEWE deadlines will be reissued. "Effective February 28, 2023, in accordance with the end of the State of California COVID-19 emergency, I hereby rescind the public Order Under City of Los Angeles Emergency Authority issued on January 28, 2022. Notwithstanding this action, all entitlements already approved and still valid as of this date, or approved during the effective period…" – Mayor Karen Bass Based on this rescission action, the tolling of EBEWE deadlines will terminate on February 28, 2023. LADBS is in the process of preparing "reissued" notices to comply for the years/cycles that were tolled and for which building has not yet complied. These reissued notices will provide 6 months to comply from the date of the notices. Stay in the know and get started on your benchmark early, as it can take anywhere from 4-7 weeks to complete! Below is a compiled list of all benchmark deadlines based on the city/state laws:
 

City/State

 

 

2023 Energy Benchmark Deadlines

Ann Arbor, MI

June 1

Atlanta, GA

June 1

Austin, TX

June 1

Berkeley, CA

July 1

Bloomington, MN

June 1

Boon, MA

May 15

Boulder, CO

June 1

Brisbane, CA

May 15

California (ate)

June 1

Cambridge, MA

May 1

Chicago, IL

June 1

Cincinnati, OH

January 1

Colorado (ate)

June 1

Columbus, OH

June 1

Denver, CO

June 1 (Extended to August 1)

Des Moines, IA

July 1

Edina, MN

June 1

Evanston, IL

June 30

Fort Collins, CO

January 1

Houston, TX

January 1

Indianapolis, IN

June 1

Kansas City, MO

May 1

Los Angeles, CA

June 1

Louisville, KY

January 1

Miami, FL

June 1

Miami-Dade County, FL

January 1

Minneapolis, MN

June 1

Montgomery County, MD

June 1

New Jersey, NJ

October 1

New Orleans, LA

January 1

New York City, NY

May 1 (Extended to November 30)

Ontario, Canada

July 1

Orlando, FL

May 1

Philadelphia, PA

June 30

Pittsburgh, PA

June 1

Portland, OR

January 1

Portland, ME

May 1

Providence, RI

January 1

Reno, NV

July 1

Saint Louis, MO

May 1

Saint Paul, MN

January 1

Salt Lake City, UT

May 1

San Diego, CA

June 1

San Francisco, CA

April 1

San Jose, CA

May 1

Seattle, WA

July 1

South Portland, ME

May 1

St. Louis Park, MN

June 1

Washington (State)

April 1

Washington, DC

April 1
"Formula for success: rise early, work hard, strike oil." – J. Paul Getty
2023 Energy Audit Deadlines
With every coming year, we see energy audit requirements becoming more prevalent in cities/states across the United States. Energy audits take a significant time to complete so it is important to get started now! Outlined below are all energy audit deadlines for 2023.
 

City/State

 

 

Audit Deadlines for 2023

Atlanta, GA

Dec 31, 2023: Bldg IDs ending in "3"

Austin, TX

Time of Sale

Berkeley, CA

July 1, 2023: Bldgs 50,000 sq. ft. and larger

Boston, MA

December 31, 2023: Bldgs > 50,000 sq. ft.

Boulder, CO

June 1, 2023: Bldgs 30,000 to 49,999 sq. ft.

Edina, MN

June 1, 2023: Bldgs 50,000 to 99,999 sq. ft.

Los Angeles, CA

June 1, 2023: Bldg IDs ending in "4"

Dec 1, 2023: Bldg IDs ending in "5"

New York City, NY

Dec. 31, 2023: Tax
block number ending in "3"

Salt Lake City, Utah

Dec 31, 2023: Tax IDs
ending in "4" and "5" and over 50,000 sq. ft.; Tax IDs ending in "2" and "3"
and 25,000 – 49,999 sq. ft.

San Francisco, CA

Apr 1, 2023:
Non-residential bldgs 10,000 to 24,999 sq. ft.

San Jose, CA

May 1, 2023: APNs
ending in "4" and "5"

South Portland, ME

May 1, 2023: Bldgs >5,000 sq. ft.

Seattle, WA

Oct. 1, 2023: bldgs ≥ 200,000 sq. ft
San Francisco Fire Horns 2023 Deadline
The City of San Francisco requires all multi-family buildings to upgrade fire alarm systems to pass the "Pillow Test" to comply with the SFFC Section 1103.7.6.1.
After several devastating apartment fires hit the City in 2016, the San Francisco Board of Supervisors passed legislation to seriously strengthen safety in multi-family properties. Most of these requirements went into effect shortly thereafter. However, a new mandate goes into effect on July 1, 2023 requiring a manual fire alarm system that would be more likely to wake sleeping residents.
These new alarms are more effective not just because they are louder, it is due to the fact they use low-frequency horns or speakers that are more likely to wake a sleeping person. These lower frequencies require more energy to make them sound and unfortunately most existing fire alarm systems are not designed to handle the additional power required. Therefore, a new system will often be required to be installed before July 1, 2023.
The deadline for multi-family housing is only a few months away, and this can often be a lengthy process. The city has stated that if the engineering drawings for the fire horn installation are submitted to the city before the deadline, you won't be fined if the work is completed after. Get started today and receive multiple quotes for fire horn installation with VertPro® Upgrades. Join the other satisfied property management companies who have already complied with VertPro® Upgrades: https://vertpro.com/sf-fire-horn-reminder
"Once an organization loses its spirit of pioneering and rests on its early work, its progress stops."-Thomas J. Watson
10 Unique and Quirky Things to do for Valentine's Day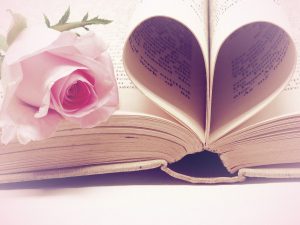 This Valentine's Day switch up your normal dinner and movie routine and do one of the following unique and quirky ideas to celebrate your loved one! Below are a few ideas to get your creative juices flowing:
1. Hot Air Balloon Ride- Treat your loved one to a once in a lifetime experience this valentine's day! See a new place or your hometown from a different perspective…literally!
2. Take a romantic road trip together. If you have the time and resources, take your sweetheart on a special trip to explore places that are unique and special to you as a couple. Pack up some snacks and plan for some stops along the way to make it extra special.
3. Plan a picnic at a scenic spot. Whether you prefer oceanside, mountainside, or even a lovely park nearby, find a spot to picnic and enjoy each other's company in the great outdoors. Bring some of your favorite snacks and drinks with you to make it extra special.
4. Check out your local farmer's market. Buy some fresh ingredients and cook an amazing meal together at home. This can be especially nice if you don't normally get to spend much time in the kitchen together.
5. Spend the day antiquing and find a unique gift for each other. Whether you are looking for something big or small, antique stores can offer some truly special finds that will make a great lasting memory.
6. Go ice skating or rollerblading together. Enjoy the fresh air and get some exercise while trying something new.
7. Take a stroll through your favorite part of town and discover hidden gems that are local only to you. This can be an especially nice activity if there is a special place that has meaning in your relationship.
8. Visit a local museum or gallery and explore different works of art. Take in some new perspectives and spark conversations about your favorite pieces.
9. Go on a hunt for the best pizza in town and find out who really has the best pie. Enjoy trying different slices and talking about what you like best.
10. Volunteer for a local cause, that is important to you both. Give back to the community and feel good about making a difference.
Don't have a special someone to celebrate with this Valentine's Day? Don't stress, instead take this opportunity to experience any of the above with family, friends, or even better, just yourself! Do something new and exciting you've been wanting to try!
Fun Fact: No one knows who St. Valentine was
Some say St. Valentine lived in Rome and was killed by emperor Claudius the second. He was said to be a priest and physician who was killed after being discovered as marrying couples as a way for men to avoid military service. Another theory is St. Valentine was a bishop in Terni, Italy, while there is also another possibility that both these stories…are about the same man. While we will never know for sure, and the Catholic church removed St. Valentine off the Roman Calendar in 1969, the church continues to recognize him as a saint, and we continue to celebrate our loved ones in his honor.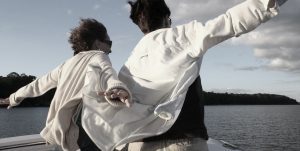 Stephanie's Section
Share the Door Rose!
With Valentine's Day just around the corner…we wanted to talk about one of the most famous "love stories" ever. No, not "The notebook" …this one involves a much bigger boat. While far from the movies most notable storyline…. the great love story found in the movie adaption of "Titanic" has been the cause of contention for many in the last decade.  While the focus of the Titanic tragedy is a much larger and more important story, the love story invented for the movie adaption…has caused arguments across dinner tables, and friendships alike! The big issue: Rose not sharing the door!
Recently, director James Cameron recreated the floating door scene to answer the question for once and all…. could rose have shared the door to save jack. The final answer: No! Armed with a team of scientists Cameron re-staged the scene to test everyone's theory that jack could have survived on the door with rose. Cameron and his team tested four different hypotheses in which jack joined rose on the door. While in 2 out of 4 hypothesis' jack was able to get onto the door, ultimately both were then subjected to the freezing temperatures of the water. In another hypothesis, Cameron notes that while jack is out of the water and stabilized "He got into a place where if we projected that out, he just might've made it until the lifeboat got there. Jack might've lived, but there's a lot of variables. I think his thought process was, 'I'm not going to do one thing that jeopardized her,' and that's 100 percent in character." – James Cameron
There you have it folks, directly from the director's mouth, while jack might have physically been able to survive by climbing on the door with rose, his love for her would have never allowed him to risk her life. Which, if you think about it, is an even better love story. Source
Search by Zip to Find Applicable Energy Laws
There are over 30 cities/states with Energy Benchmark requirements - 16 have Energy Audit requirements as well! Use this free tool to check if your building has an upcoming Energy Benchmark or Energy Audit deadline.
FIND OUT HERE »