As businesses across the world strive to become more eco-friendly, many are turning their attention to energy efficiency. Energy audits are a critical tool in the effort to reduce your business's environmental footprint and get the most from your building.
By examining how resources such as electricity, gas, and water are used in commercial buildings, energy audit processes can reveal invaluable information about how these resources can be managed for maximum savings without sacrificing comfort or convenience.
Let's look at some ways an energy audit may boost the performance of energy efficiency upgrades in any commercial building.
What are energy audits?
Energy audits are assessments of the energy use in a building. An auditor looks at how much energy is used, where it's used, and what can be done to reduce the overall energy consumption and improve efficiency.
Audits provide detailed data which helps identify potential improvement areas and pinpoint savings opportunities. They also provide guidance on ways to enhance comfort and energy efficiency improvements, increase safety, and reduce operating systems and equipment costs.
Energy audits can range from basic walk-throughs that capture a snapshot of current conditions to more in-depth analyses covering all aspects of mechanical and electrical systems within a facility or an entire campus. Auditors may use tools such as infrared cameras, blower door tests, computer simulations, or other diagnostic equipment to assess energy consumption and uncover opportunities for improvement.
Overall, energy audits are used to help identify the most cost-effective ways to reduce a building's energy consumption and improve energy efficiency. They can be a helpful tool in helping facility managers meet their goals of reducing operating costs while still providing adequate comfort and safety levels.
Energy audits also provide an opportunity to gain valuable insight into the performance of a building's systems and its potential areas of improvement. Building energy audits and evaluating current conditions can help inform decisions about future investments in equipment or upgrades that may prove beneficial in the long run.
In summary, energy audits are invaluable for facilities looking to save on operating costs, enhance occupant comfort, and improve efficiency. They can help identify areas where improvements and significant energy savings are needed and provide guidance on the most effective ways to implement changes that will lead to long-term savings.
Benefits of an Energy Audit for Your Commercial Building
The following are the benefits of an Energy Audit for Your Commercial Building:
1. Identify areas of inefficiency:
A professional energy audit will analyze your building's current energy usage and identify potential problem areas where you can save on energy costs. The proper energy audit may uncover problems with insulation, energy efficiency measures, HVAC systems, lighting systems, control systems, or other equipment that can be resolved to reduce your overall operating costs.
2. Improve air quality:
By assessing the air quality inside your commercial building, an energy audit will detect any harmful toxins or allergens present within the space. These contaminants could not only affect the health of employees but also lead to a decrease in productivity if left unaddressed.
3. Reduce operating costs:
An energy audit can provide detailed reports outlining how changes to the building can reduce energy consumption, thereby reducing operating costs for commercial building owners. This could be in the form of installing more efficient appliances and implementing smarter control systems that automatically adjust temperature or lighting depending on occupancy levels.
4. Maximize operational efficiency:
An energy audit can help you maximize operational efficiency by identifying equipment that is not being used effectively and making recommendations for more efficient operation. These efficiency improvements could include replacing old HVAC systems with newer models or optimizing airflow patterns to improve airflow and reduce energy usage.
5. Increase environmental sustainability: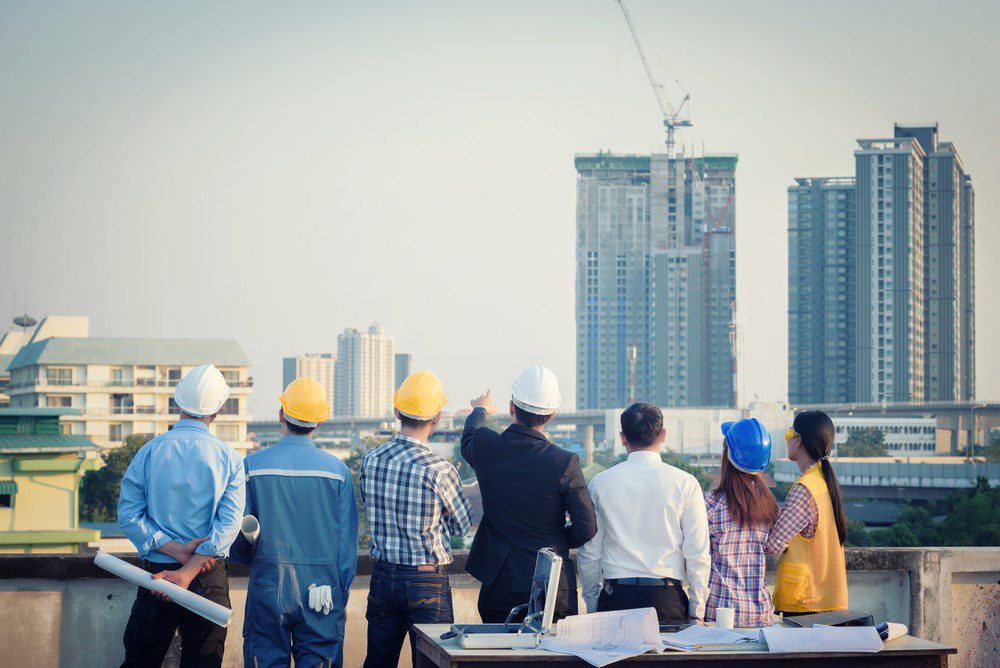 By improving the efficiency of your commercial building, an energy audit will help you decrease your carbon footprint while meeting green building standards. This could involve switching to LED lighting, installing solar panels, or upgrading insulation to save energy and reduce the energy needed to power your building. In addition, reducing emissions will also help you meet local regulations and improve air quality in the area.
6. Develop a long-term energy plan:
An energy audit can provide an in-depth analysis of your current energy consumption patterns and develop a customized plan for reducing operating costs over time. This could involve implementing more efficient operation strategies, such as investing in smart technology or scheduling regular maintenance checks on equipment.
You can also do energy bill analysis and use this information to create budgeting plans that allow you to make strategic investments into green initiatives without breaking the bank.
7. Enhance customer satisfaction:
By improving the efficiency of your commercial building, you can reduce energy and utility bills and create a more comfortable environment for customers. This will lead to enhanced customer satisfaction, which could translate into increased sales or an improved reputation in the business world.
8. Increase the value of your property:
Lastly, making improvements suggested by an energy audit may increase the value of your commercial building. The upgrades made as part of an audit can help you save money on energy costs while also increasing the commercial building owner's resale value if you ever decide to sell or lease the space.
An energy audit provides many benefits for commercial buildings. By identifying areas where efficiency can be improved, improving air quality, reducing operating costs, maximizing operational efficiency, and increasing environmental sustainability, an energy audit can help you make your building more efficient and increase its value.
Additionally, it can help you develop a long-term energy plan to ensure that you are always meeting your customers' needs while staying within budget. Doing an energy survey and investing in an energy audit will pay off in the long run!
What Should Commercial Property Owners Look for in an Energy Audit?
As a commercial property owner, it is important to understand the energy efficiency of your building and its systems. A building energy audit assesses the building's current energy performance, identifies potential wasteful practices, and offers recommendations for improvement.
Here are some tips on what to look for when selecting an energy auditor:
Look for Certified Energy Auditors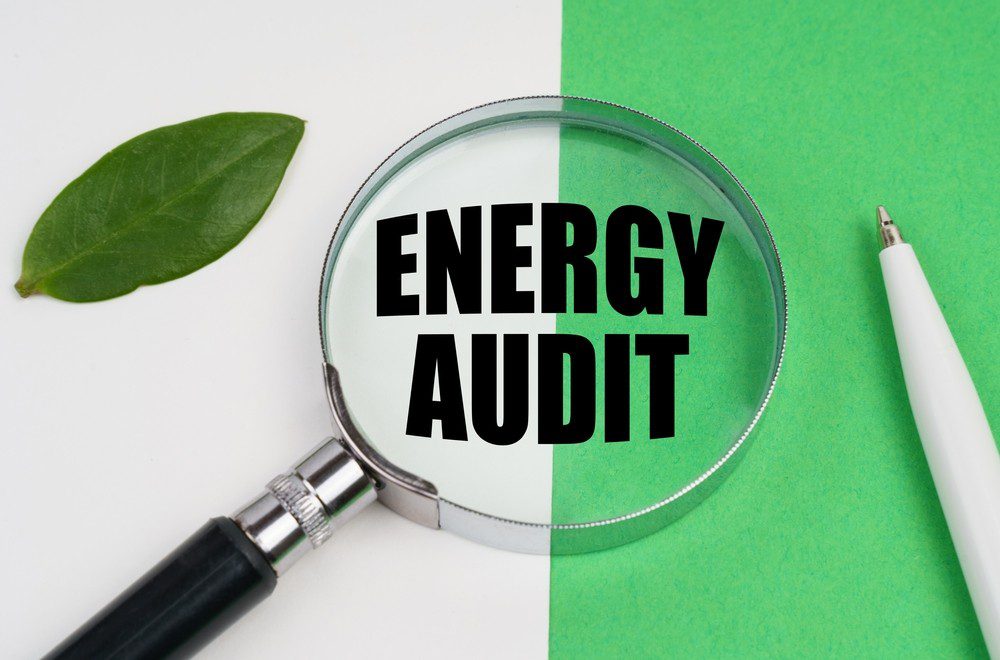 The first thing that any commercial property owner should consider is ensuring that the person or organization they choose has been certified by Building Performance Institute (BPI). These organizations train and certify their members as professional inspectors and commercial building energy audit auditors. Certified energy auditors are more qualified than non-certified auditors because they have received specific training in inspecting and evaluating energy efficiency.
Consider Specialty Services Available
A commercial property owner will also want to review any specialty services their potential auditor offers that may not be included in a standard inspection. Many organizations offer these services at an additional cost, such as indoor air quality testing or air leakage tests. Depending on the size of the facility and its specific needs, these added services could be essential for ensuring the building's health and long-term sustainability.
Understand Any Additional Fees
Many auditors charge additional fees beyond the base rate for their service. These extra costs can include things like travel fees, report fees, equipment rental fees, personnel costs, or setup/testing fees – so make sure you understand what kind of additional expenses you may encounter with your selected auditor.
The good news is that many government programs will reimburse businesses for part or all of these costs if they meet certain criteria. Research these programs before undertaking your audit to see if they might apply to you.
Verify Credibility Through References & Reviews
Finally, everyone–especially business owners responsible for large properties–should check references from past clients before hiring an auditor. Online reviews can also be helpful—on sites like Yelp! For instance—but take them with a grain of salt; sometimes competitors leave negative reviews about each other under fictitious names just to sway customers one way or another.
Asking for references from prior customers is a great way to verify an auditor's credibility so you can decide who will do the best job vetting your property's energy efficiency potential.
Conclusion
In conclusion, energy audits can help commercial building owners and operators gain greater insight into how their buildings are performing, pinpoint areas for potential improvement, and take steps to make those improvements. Not only will these changes improve the efficiency of their buildings, but they'll also save money in the long run. That's a win-win solution!
Moreover, regular energy auditing improves asset performance. Furthermore, by partnering with an experienced energy audit provider such as VertPro®, building owners can benefit from sophisticated technology, accurate assessment results, detailed data collection, and analysis tools, among other advantages designed to help develop strategic energy management plans suited to individual business needs.