When installing solar energy in your building, you want to ensure that you hire an experienced solar energy professional who can do the job right. Choosing a reliable contractor with quality workmanship should be at the top of your priority list.
Hiring an experienced solar energy contractor will ensure your project runs smoothly and lower any mistakes or improper installation risks. With these factors in mind, there are certain things to look for when selecting the right solar energy contractor for your solar project so that you know you're getting what you pay for.
Read on to find our recommendations for finding the perfect solar installer!
The Importance of Hiring a Solar Energy Contractor
Hiring a solar energy contractor is important as they can provide valuable insight into the best systems and installation methods and even deter potential problems that might arise. Solar energy installers and contractors are also trained in safety procedures, permitting, and how to install solar panels properly.
They know what regulations need to be followed for certain areas or municipalities and have access to qualified professionals who can ensure the job is done right. Additionally, they are also familiar with all aspects of electrical work necessary for a solar system and can advise on the best system, potential wiring and other safety concerns that may arise during the installation process.
Hiring a solar energy contractor is beneficial as it will help ensure your solar system is installed correctly with minimal problems or delays. A professional solar contractor can provide valuable advice and expertise, saving you time and money during the process.
They say solar companies will also ensure that all necessary permits are obtained before installation, ensuring your system is installed safely and in compliance with local regulations. Hiring a solar energy contractor is critical for anyone looking to install a commercial solar system, as it ensures the job is done properly and with as little hassle as possible.
Hiring a solar energy contractor is well worth the cost, as they bring expertise and experience to the table. With their guidance, you can have confidence that your solar panels and energy system will be installed efficiently, safely, and in compliance with regulations. Ultimately, hiring solar installation companies can save you time, money, and stress in the long run.
What to Look for When Hiring a Solar Energy Contractor
Following are the Things to Look for When Hiring a Solar Energy Contractor:
1. Experience:
Solar energy is a complex field, so it's important to ensure that the contractor utility company you hire has extensive experience installing and maintaining solar systems. Ask for references and look into potential contractors' past projects to understand their capabilities.
2. Licensing & Certification:
Ensure any local utility company you hire is properly licensed and certified by the relevant authorities in your area. This ensures they have the qualifications to do the job correctly and safely.
3. Cost Estimates:
Get cost estimates from several contractors before selecting one. Be sure to compare apples to apples; some solar installers may offer lower prices by cutting corners on quality or service levels, so consider more than just the bottom line.
4. Guarantees & Warranties:
Ask potential contractors about their warranties and guarantees, including coverage for defects in materials or workmanship. This can give you peace of mind that your system will be reliable and efficient in the long run.
5. Insurance Coverage:
Ensure that the contractor carries adequate insurance to cover any liabilities related to their work on your property. Additionally, you should ask for proof of worker's compensation insurance to cover any injuries sustained by workers while on your property.
6. Equipment Selection Assistance:
An experienced contractor can help you select the best type and model of solar equipment to meet your individual needs and budget constraints. Businesses should also have access to a wide range of financing options to help make the cost of a solar system more manageable.
7. Quality Control:
To ensure your system is installed properly, it's important to verify that the contractor has established quality control procedures and takes regular measurements throughout the installation process. Additionally, they should provide documentation of the test results, so you can rest assured that your system will perform at its peak efficiency.
8. Reaction Time:
Ask potential contractors how quickly they are able to respond to service requests or other issues related to their work on your project. A good contractor should be available on short notice if any problems arise with your system.
9. Maintenance:
In addition to the installation costs, ask the contractor if they offer regular maintenance services. Having a reliable service provider on hand can help ensure your system runs smoothly and efficiently over its lifetime.
10. Communication:
Hire a contractor who is willing to communicate openly and honestly about their services and any problems or issues that arise during the solar installations or maintenance of your solar system. Good solar contractors should be easy to contact and willing to answer any questions you have in a timely manner.
By evaluating potential contractors carefully before hiring, you can ensure that you get the best value for your money and pick a company that will provide you with quality service both now and in the future.
Questions to Ask Before Hiring a Solar Contractor
The following questions should be asked before hiring a solar contractor:
1. What experience do they have with solar energy and solar panel installations?
2. Do they have any references or customer reviews that you can review?
3. Does the contractor carry appropriate insurance and licensing to complete the job safely and correctly?
4. What equipment will be used for the installation?
5. How long will it take to complete the project?
6. Can I see a detailed estimate of costs associated with the job, including labor, materials, and other expenses?
7. Does the contract include warranties on labor and materials used in the project?
8. Are there any permit fees associated with this installation process that I should know about prior to signing a contract?
9. Is the contractor familiar with any local incentives or tax credits I may qualify for when installing solar energy systems?
10. Are there any special considerations I should keep in mind, such as trees on my property, that could impede the optimal performance of the solar system?
11. Does the solar installation company or contractor offer a maintenance plan and an emergency repair service if something goes wrong after installation?
12. Is there a payment plan or financing options available to help me with the cost of just installing solar panels for energy?
13. Will the contractor be able to provide ongoing monitoring and maintenance for my system after installation?
14. What kind of customer service does the contractor offer in case I have any questions or need assistance with troubleshooting in the future?
15. Does the contractor clearly understand my goals and objectives so they can design an appropriate system for my needs?
16. Should I be aware of any additional fees or charges before signing a contract?
17. Does the contractor have the necessary experience to install the type of system I am considering, such as ground-mounted, roof-mounted, or solar panel array systems?
18. What measures does the contractor use to ensure safety during and after installation?
19. How often does the solar panel contractor inspect and/or service my solar energy system for optimal performance?
20. Is my budget realistic for the size of the system I want to install?
How to find the right solar contractor?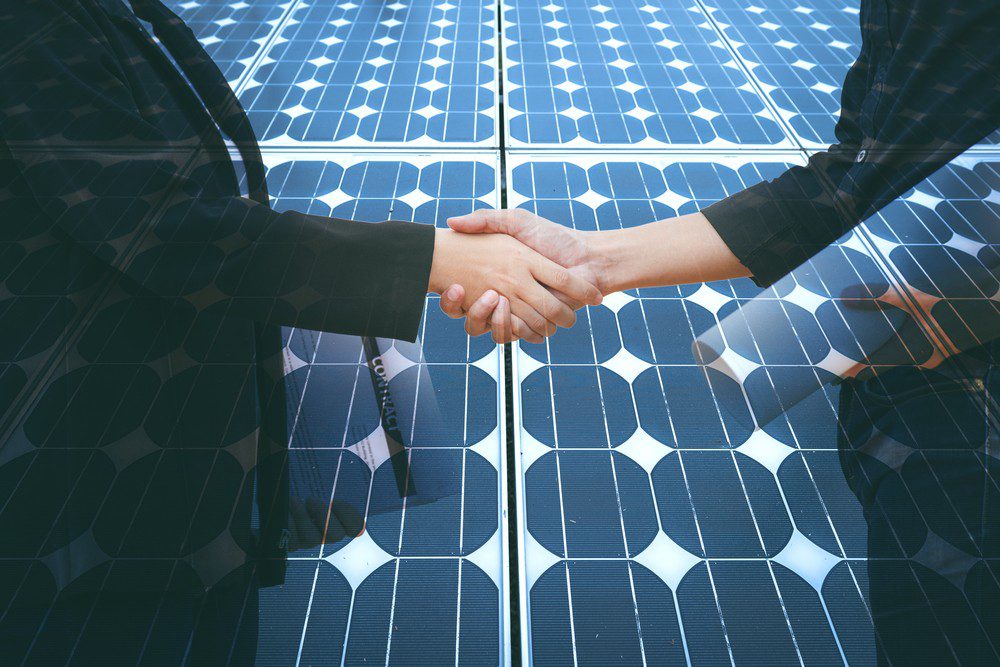 It is important to be selective when choosing a solar contractor. Here are some tips to help you find the right one:
1. Research carefully: Before making your final decision, make sure to read reviews, ask for references and talk to other customers who have had work done by the contractor. This will give you an idea of their reputation and quality of work.
2. Ask questions: Make sure to ask the contractor about their credentials, experience in installing solar systems, safety protocols, licensing requirements, and any other relevant information that helps ensure they can do the job correctly and safely.
3. Get multiple bids: Contact several contractors so that you can compare quotes and get an idea of what a fair price would be.
4. Consider long-term costs: Solar systems can last decades, so it's important to consider the cost of maintenance and repairs in addition to the initial installation fee. Ensure your contractor is willing to provide a warranty or guarantee on their work.
5. Check for local incentives: Some areas offer incentives or rebates for solar installations or electricity used, so make sure you check with the local authorities before signing any contracts.
By following these tips, you will be able to find a reliable contractor who can help you successfully install your solar system and get the most out of it in terms of energy savings and environmental benefits.
Conclusion
To ensure that you've been able to find the best solar energy contractor for your project, be diligent looking for verifiable references, certifications, reviews, and a good track record of success. VertPro® is an excellent resource due to its expansive search engine and helpful customer reviews. This way, you can be confident in knowing that when it comes time to make a decision, you are making an informed one.