Residents of Los Angeles have the opportunity to gain insight into their energy consumption—and their role in climate change—through energy benchmarking. A tool developed by cities like Los Angeles, it allows users to compare the performance of buildings and businesses when it comes to energy efforts and emissions tracking. This makes it easier for everyone involved to understand opportunities for improved efficiency, as well as changes that could be made on a smaller scale that drastically impacts larger-scale success. In this blog post, we take an in-depth look at how Los Angeles's energy benchmarking program prospers and why city residents should take advantage of its offerings.
Los Angeles Energy Benchmarking
Los Angeles is leading the charge in revolutionizing a sustainable future through the Energy Benchmarking and Disclosure for Existing Commercial Buildings (EBEWE) program. Requiring all existing large multiple buildings to be benchmarked annually and reported to the City, EBEWE provides homeowners of these properties with full disclosure of their respective energy usage, helping them make responsible decisions toward reducing emissions.
For example, owners can access actionable steps for lowering their building's carbon footprint. Not only does EBEWE assist in analyzing energy trends over time and contribute to emissions reduction targets chosen by the local government, but it also serves to encourage an environmental consciousness within residential communities.
By making energy efficiency more accessible and tangible, Los Angeles is laying down an inspiring path other cities can follow toward improving the planet's future.
Requirements For Los Angeles Energy Benchmarking
Owning a commercial building in Los Angeles is a one-of-a-kind opportunity, and with that comes a unique responsibility – to comply with the city's energy benchmarking law. This law requires detailed energy consumption data to be reported by property owners directly to the Department of Water & Power (LADWP).
As a result, property owners have access to the Energy Star Portfolio Manager – an online database designed for convenient and efficient benchmarking. This system will generate scores for each property based on how much energy it uses compared to an associated building.
All relevant information must be entered and properly documented by June 1st of every year, so officials can review and evaluate current usage data. By complying with this program, property owners are helping reduce energy consumption for a more sustainable future for us all!
What Is Los Angeles Energy Benchmark Compliance?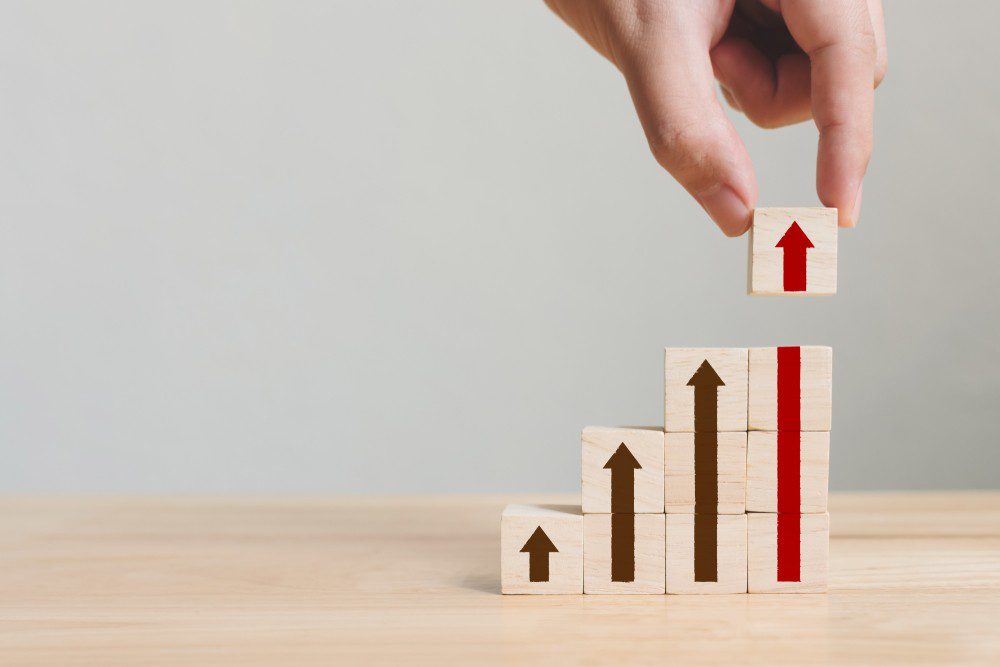 Los Angeles Energy Benchmark Compliance is a citywide initiative to improve the sustainability and energy efficiency of buildings. Through innovative energy management and reporting practices, this program helps reduce the consumption of electricity, natural gas, energy, and water in buildings, helping them meet their energy savings goals and save money. From small apartment buildings to large office towers, all commercial properties are required to comply with LA's requirements for benchmark compliance.
This data-driven approach ensures that building owners have accurate information on their total energy usage so they can make well-informed decisions about how best to conserve. By increasing our knowledge of how our built environment performs under real operating conditions, Los Angeles Energy Benchmark Compliance is working to ensure a more sustainable future for us all.
How Does Los Angeles Benchmarking Work?
Benchmarking in Los Angeles is designed to help improve the performance of companies in the region. The process involves collecting and analyzing data on key indicators, such as capabilities, procedures, processes, and costs associated with a company's operations.
Companies then compare their results against others within their own industry or compare them to a group of peers. These comparisons are used to create goals that lead to improvements through better practices and more efficient practices over time.
As part of the benchmarking process, Los Angeles businesses use cost-benefit analysis to identify how changes can be implemented quickly and profitably. In other words, benchmarking provides businesses with an opportunity to imitate proven practices from peer companies in order to achieve greater success.
Who Is Required To Comply With The LA Energy Benchmarking Law?
Since the enactment of the LA Energy Benchmarking Law, numerous organizations have been required to abide by its regulations. Any non-residential building exceeding 20,000 square feet must comply, as well as any multifamily space that has five or more units and meets certain criteria.
Furthermore, any residential building with over 20 units must follow the law. All participants must regularly report their energy data so that their progress can be tracked over time as a measure of efficiency and improvement. Adherence to the LA Energy Benchmarking Law is not just a civic duty, but an important step toward environmental sustainability and preservation.
Benefits Of LA Energy Benchmarking
Here are the benefits of LA energy benchmarking:
Improved Sustainability
Energy benchmarking helps identify areas for improvement in energy efficiency, enabling organizations to better understand their environmental impact and reduce their carbon footprint. Benchmarking also allows companies to track progress against established sustainability goals.
Cost Savings
By understanding where energy is being used or wasted, benchmarking can help organizations identify cost-saving opportunities. This information can be used to develop more efficient systems and practices, resulting in greater savings on energy bills.
Improved Compliance
LA's benchmarking program requires the tracking and reporting of energy use data, which helps companies stay compliant with local ordinances and regulations.
Increased Awareness
Energy benchmarking helps foster a culture of energy efficiency within organizations. By understanding and tracking their energy use, employees can become more aware of how their practices affect greenhouse gas emissions. This awareness can help them to make better decisions and take ownership in reducing the environmental impact of their workplace.
Increased Transparency
Energy performance data collected through LA's benchmarking program is available publicly, providing transparency to stakeholders and customers. This information gives customers greater insight into the sustainability of an organization, which can improve customer loyalty and trust.
Overall, LA energy benchmarking helps organizations reduce their greenhouse gas emissions, save money on energy bills, stay compliant with local regulations and increase transparency to customers. With the benefits of LA energy benchmarking, it is easy to understand why so many organizations are becoming more committed to sustainability.
Step-To-Step Guide On How Los Energy Benchmarking Performs
Los energy benchmarking is a process that provides energy performance ratings for commercial and multifamily buildings based on energy consumption. This energy performance rating system helps building owners and managers track the building's energy efficiency, compare the energy use of similar buildings, identify potential areas of improvement, and develop strategies for energy consumption reduction. The following guide outlines the steps involved in energy benchmarking for commercial and multifamily residential buildings.
Data Collection
The first step of energy benchmarking is to collect energy consumption data from the building's energy utility bill, energy audit, or energy management system (EMS). This energy data can be used to determine a baseline energy performance rating.
Benchmark Analysis
The energy data is then analyzed to gain insights into energy use patterns and energy consumption by different building systems. This analysis helps identify energy-saving opportunities.
Energy Performance Rating
After analyzing the energy data, a performance rating is assigned to the building based on how efficiently it manages energy use compared with similar existing buildings.
Develop Strategies and Action Plans
Once energy performance ratings are established, the next step is to develop energy-saving strategies and action plans. This includes assessing energy efficiency retrofit opportunities, energy management systems upgrades, and energy policy development.
Monitor Progress
The energy benchmarking process should also include a periodic review of energy consumption data to ensure that energy savings goals are met. This helps identify any energy management issues that need to be addressed.
Energy benchmarking not only provides energy performance ratings, but it also helps building owners and managers develop energy-saving strategies, track energy use patterns, and reduce energy consumption over time. By following these steps, commercial and multifamily buildings can achieve improved energy efficiency and lower energy bills.
By utilizing energy benchmarking, commercial and multifamily buildings can not only reduce energy consumption but also save money. By making energy efficiency improvements and developing energy-saving strategies, building owners and managers can significantly reduce energy costs while providing a more comfortable living or working environment. This is why energy benchmarking is becoming increasingly popular in the commercial and multifamily building sector.
When Is The Los Angeles Energy Benchmarking Report Due?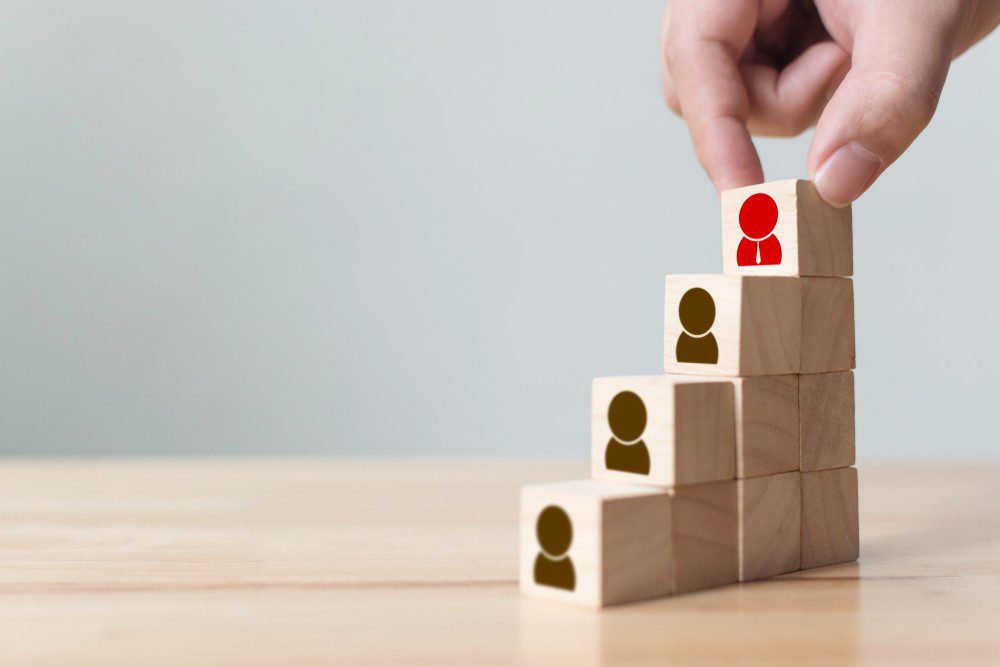 The Los Angeles Energy Benchmarking Report is a yearly commitment for property owners of commercial and multifamily buildings larger than 50,000 square feet and municipal buildings over 10,000 square feet of gross floor area in the city.
Completing this report by June 1st each year provides invaluable insight into the effectiveness of energy usage, helps the Earth Engineering Center develop actionable plans towards sustainability, and gives local owners an opportunity to become part of the solution to climate change.
Owners are therefore encouraged to submit their reports early so that more collective progress can be made in energy efficiency.
What Are The Penalties For Non-Compliance With The Los Angeles Energy Benchmarking Law?
The Los Angeles building Energy Benchmarking Law is an important legislation set at the city level to reduce energy use in commercial and residential buildings. What many may not know is that failure to comply or not submitting reports can result in serious consequences.
In cases of non-compliance, the first step taken by the City of Los Angeles is a warning letter demanding corrective action – if it goes ignored, misdemeanor charges may follow along with fines up to $2,500; an amount that can easily add up with additional community service hours depending on the judge's ruling.
For this reason, those affected should be sure to meet all obligations outlined in the law and stay informed on any changes or notices from local authorities to avoid facing penalties for non-compliance.
How To Submit Los Angeles Benchmarking Report?
Submitting the Benchmarking Report for Los Angeles is simple, efficient, and green! All you need to do is create an online profile with the City of Los Angeles Performance Reporting website. Then you can easily find and submit your report in a standard online form. For easy access, you can also start the Benchmarking survey process by calling toll-free from anywhere in Southern California. Finally, if the paper is more your style, you can request a paper version of your report from their customer service department. Once your report is completed, simply mail it to their address for review and submission. Submitting the Benchmarking Report has never been easier!