Local Law 84 Benchmarking Report
Are you a business in NYC feeling overwhelmed by the number of compliances to adhere to the Benchmarking Report, famously known as Local Law 84? Don't fret – we're here to help! Here at [insert your business], we guide businesses in understanding baseline year energy consumption and easily submitting their report. Our experts will provide detailed insights regarding the best practices for energy reduction and provide exemplary support throughout the process. With our assistance, you can be sure your building is taking all measures to save energy, and money, and contribute towards mitigating climate change! Join us today on this journey of creating a more sustainable future!
What Is Local Law 84?
Local Law 84 (LL84) is bringing about positive change to building efficiency in New York City. A part of the Greener, Greater Building Plan, LL84 requires two or more buildings on a single lot over 100,000 square feet to report their energy and water usage each year through benchmarking data. This helps owners and tenants better understand how they can make energy-saving changes through energy audits, enabling them to reduce their use and impact on the environment. Every person in all five boroughs of NYC has the opportunity to be a sustainability hero by submitting these annual energy reports. LL84 provides the platform for real results that can amplify sustainability efforts across the entire city—we just need to make sure we're utilizing it!
How Can Building Owners Track The Building's Energy Efficiency?

Building owners in New York have an essential responsibility: they must use an energy benchmarking tool to measure, track and report their building's energy and water consumption. For Local Law 84 Compliance, the ENERGY STAR Portfolio Manager tool is utilized to generate an ENERGY STAR score, as well as the Building's Energy Efficiency Rating or Energy Grade corresponding to NYC's Local Law 95. In cases where tenant space is differently metered by a utility company, building owners must also submit their tenant-metered energy/water data. Non-compliance with each of these landmark regulations carries with it hefty quarterly fines, so it is paramount that all building owners understand and adhere to their requirements.
What Are The Effects Of Ll84 On ROI?
The LL84 has the following effects on ROI:
Increased Energy Savings
The LL84 requires buildings to meet specific energy efficiency standards, resulting in lower energy costs and associated savings for owners. This can lead to improved return on investment over time.
Improved Comfort Levels
Higher efficiency standards mean greater comfort levels within a building, leading to increased productivity and tenant satisfaction which can also lead to increased ROI.
Increased Marketability
Buildings that comply with LL84 standards can be more attractive to prospective tenants due to their energy efficiency, which means owners may be able to charge higher rents and receive better returns on their investments.
Reduced Operating Total Cost
Lower utility bills resulting from the improved energy efficiency of a building can also lead to reduced operating costs, which can improve ROI.
Increased Property Value
The improved energy efficiency resulting from the LL84 standards can also increase the value of a building in the long term, leading to higher returns on investments. Overall, implementing LL84 standards in buildings can lead to improved returns on corporate finance in the long run. By incurring initial costs for achieving LL84 compliance, owners can benefit from reduced energy bills, increased rents, and improved property values, leading to greater returns over time.
Requirements For Ll84 Energy Benchmarking
The requirements for Local Law 84 energy benchmarking are essential for ensuring efficient energy use across New York City. Complying with the requirements of this law not only makes a substantial impact on reducing carbon emissions but also creates a more cost-effective way to manage energy resources. All NYC buildings larger than 50,000 square feet are required to track their energy and water use every year and submit the information in an online portal run by the NYC Department of Buildings. By making sure you understand these simple requirements, you can easily help your building and the city advance toward sustainable energy solutions!
Who Should Comply With LL84 Energy Benchmarking?
The Local Law 84 energy benchmarking process is an important step in helping New York City create a more efficient and sustainable future. All buildings that are over
50,000
square feet and have been certified for occupancy for at least one year must comply with the law's provisions. This includes commercial office spaces, residential rental properties, hotels and motels, shopping malls and centers, hospitals, nursing homes, and other large-scale institutional spaces. The LL84 requirements help property owners keep track of their buildings' energy performance while providing them with the opportunity to reduce their energy costs through improved efficiency. By adhering to this law, we can all be part of the larger effort to make New York City greener and more efficient.
Benefits Of Benchmarking Energy Consumption
Let's check out the benefits of benchmarking energy consumption:
Improved Efficiency: Benchmarking energy consumption helps to identify areas where efficiency gains can be made, helping to reduce overall energy usage and costs. This is especially beneficial for large organizations with complex systems or multiple buildings.
Reduced Emissions: By tracking and reducing energy use, companies can reduce their environmental impact by reducing greenhouse gas emissions. This helps organizations meet their sustainability goals and combat climate change.
Increased Awareness: Benchmarking energy consumption raises awareness of how energy is used, encouraging employees to make more conscious choices about their own usage and promoting green initiatives within the company.
Enhanced Competitiveness: Having a clear understanding of energy consumption can give organizations an edge when competing for resources and contracts. This is especially true in competitive markets, where customers may be looking to do business with the most energy-efficient organization.
Improved Performance: Benchmarking can help identify areas of underperformance and allow energy managers to address them before they become bigger issues. This helps organizations save money while also ensuring that they are running at peak efficiency.
Cost Savings: By tracking and reducing energy consumption, organizations can save money by lowering their overall energy bills. In addition, benchmarking helps identify areas where equipment upgrades or other changes may be necessary to reduce energy costs in the long run.
Compliance with Regulations: Governments and other regulatory bodies often require organizations to track and report their energy consumption. Benchmarking can help ensure that these requirements are met, helping to avoid costly fines or other penalties.
In short, benchmarking energy consumption can provide numerous benefits for businesses, from improved efficiency and reduced emissions to cost savings and enhanced competitiveness. As environmental regulations become increasingly strict, it is more important than ever for organizations to take steps to reduce their energy consumption. Benchmarking helps make this easier and can help most companies save money in the long run.
Penalties For Non-Compliance With The LL84 Energy Benchmarking
In New York City, non-compliance with Local Law 84 Energy Benchmarking can be costly for commercial building owners. Fines range from $500 to $2,000 a day and the building does not follow LL84 regulations. The violation persists every day and the correction of the issue is overdue until compliance is achieved. If a property is determined to be in violation of the law for six months or more, the environmental administrator will refer it to the Environmental Control Board, and hefty fines can result based on the severity of the offense. Building owners must ensure their properties meet LL84 compliance requirements to avoid costly penalties due to their actions.
How To Get Started With Ll84 Benchmarking In Your Business?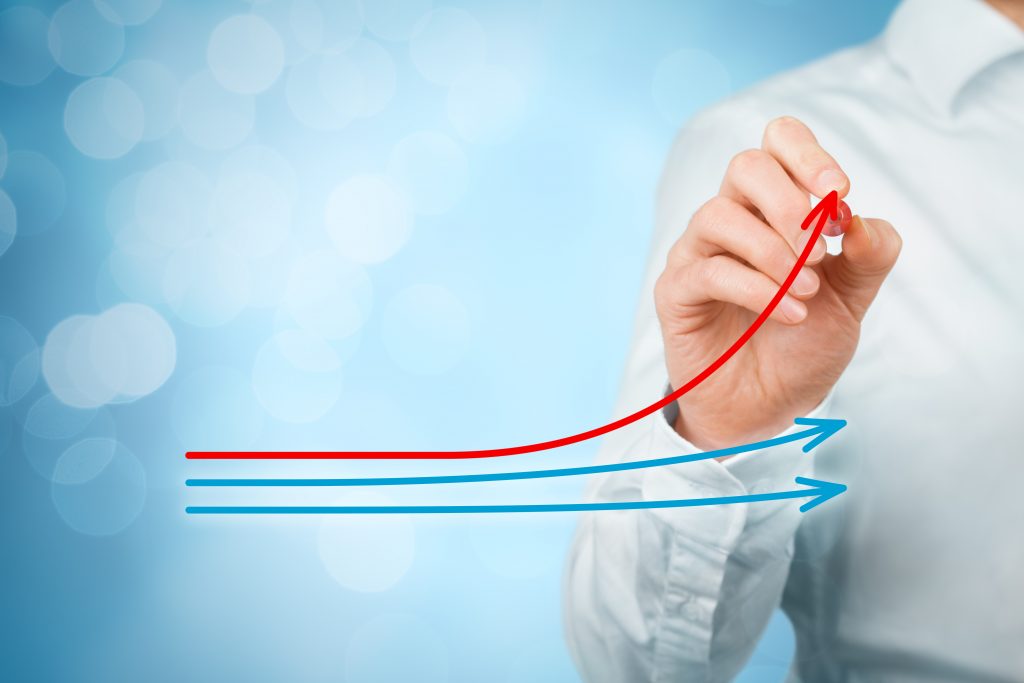 Here is how you can start with Ll84 benchmarking in your business:
Identify the areas that need improved energy efficiency in your business. This includes equipment, lighting, heating, and cooling systems, and other areas where energy is used.
Analyze the current energy usage of each area in order to determine how much can be saved by making changes or upgrades.
Set goals for each area and create an action plan to reach the goals. This action plan should include specific tasks, timelines, and responsibilities for achieving the energy efficiency goals.
Train staff on how to perform lead generation and benchmarking activities and ensure that they are well-versed in the process of collecting data, analyzing it, and reporting findings.
Analyze the data collected to find areas where energy is being wasted and make improvements accordingly. This can include replacing outdated equipment or making upgrades to existing systems.
Monitor the company's sales progress on a regular basis and adjust goals as needed to ensure that the desired outcomes are achieved.
Report findings to management and relevant stakeholders and use the results to plan further action.
Following these steps will help you get started with LL84 benchmarking in your business, enabling you to make improvements that can save energy and money. With regular performance reviews and evaluations, your business can reap the rewards of increased efficiency and reduced energy costs over time. Case studies of businesses that have benefited from ll84 benchmarking
Step-To-Step On LL84 Benchmarking And Its Affect on ROI
Measure Your Business's Current Financial Performance
To mark a good benchmark for your content marketing programs' performance in the business world, you need to have a baseline measurement of where you currently stand. This can be done by reviewing financial records, customer satisfaction surveys, and other data sources that measure the success of current operations.
Analyze Key Performance Indicators (KPIs)
By understanding which KPIs are most important for your business, you can then use them as a comparison tool to measure changes in performance over time. KPIs such as customer satisfaction scores, return on investment (ROI), cost per acquisition, and employee productivity should be regularly monitored and tracked in order to accurately assess the impact of any changes.
Set Goals and Objectives
Once you've determined your current performance, set goals for improvement and create an action plan with measurable objectives to achieve them. Make sure that these objectives are realistic and achievable in order to maximize the ROI from your efforts.
Implement Changes
Based on the data gathered from benchmarking, implement changes to improve the performance of your business. For example, if you've identified a weak area in customer satisfaction, focus on addressing that issue by improving customer service or providing more products or services tailored to customer needs.
Monitor Progress
Lastly, it is important to track progress and measure the success of any changes made. Keep an eye on your KPIs and make adjustments to ensure that you are achieving the desired results. By properly benchmarking efforts and tracking performance, you can measure the success of changes made over time, maximize ROI and ultimately improve the overall performance of your business. It is important to regularly review key metrics and use data to inform decisions in order to ensure that your business is reaching its full potential. With a thorough understanding of the LL84 benchmarking process, you can more accurately measure and improve the performance of your organization — all while increasing ROI.