The Top 5 Energy Compliance Mistakes You Need to Avoid
Energy compliance is an essential aspect of any organization's operations. With increasing pressure to reduce carbon emissions and mitigate climate change, complying with energy regulations is more important than ever. Energy compliance refers to the rules, regulations, and standards that organizations must follow to reduce their energy consumption and environmental impact. In this article, we will discuss the top five energy compliance mistakes that organizations must avoid complying with energy regulations.  
The Top 5 Energy Compliance Mistakes
1. Lack of Energy Audits
Failing to conduct routine energy audits is a major mistake that businesses make. Energy audits are crucial for identifying areas where energy efficiency can be improved, such as reducing energy waste, improving energy systems, and replacing equipment. Without regular energy audits, organizations may miss cost-saving opportunities and risk regulatory non-compliance.  
During an energy audit, a building's energy use and efficiency are assessed. There are several types of energy audits, ranging from basic walkthrough audits to thorough audits that include a detailed investigation of energy systems and equipment. The frequency of energy audits depends on the organization's size, energy use, and regulatory requirements.  
In addition to identifying potential for energy efficiency, energy audits can help businesses develop an energy management strategy. An energy management plan should outline an organization's energy efficiency goals, tactics, and action plans. Key performance indicators and a schedule for implementation should also be included in the strategy. By regularly conducting energy audits and implementing energy efficiency measures, organizations can reduce their energy bills, improve their environmental impact, and enhance their reputation with stakeholders.
2. Failure to Meet Regulatory Requirements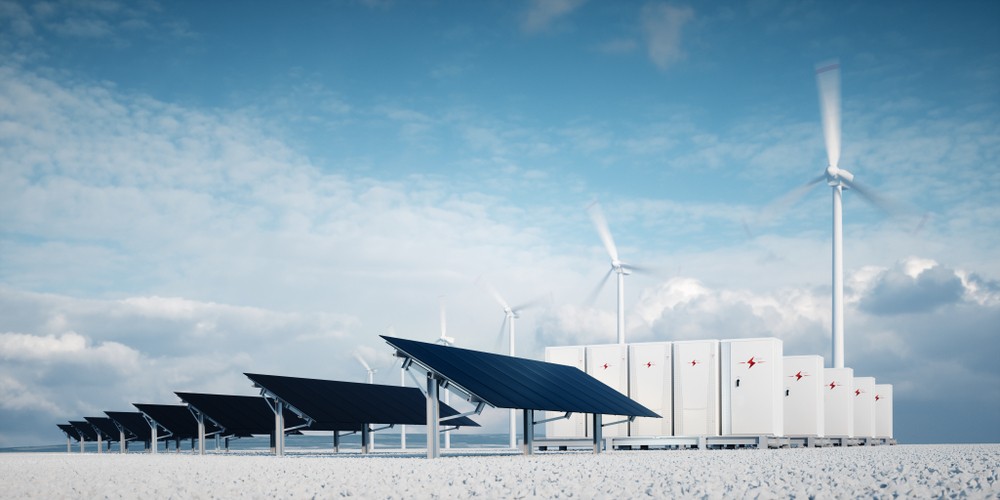 Non-compliance with energy regulations can lead to significant consequences for organizations, such as financial fines, legal repercussions, and reputational damage. Therefore, it is crucial for businesses to stay updated on regulatory requirements and comply with all applicable laws and regulations. Working with energy experts or advisers can help businesses stay informed about the latest laws and create compliance plans. 
Regular checks on compliance, such as examining energy bills, conducting energy audits, and monitoring energy usage, are necessary to ensure that organizations are adhering to regulations. Establishing a system to monitor compliance and reporting it to authorities is also important. In case of non-compliance, organizations should take corrective action immediately and work with authorities to create a strategy to achieve compliance and avoid further fines. 
Adhering to energy standards not only helps organizations avoid penalties but can also improve their sustainability performance, enhance their reputation, and result in cost savings by reducing energy waste and increasing efficiency. Therefore, businesses must prioritize compliance with energy regulations and regularly assess their compliance to achieve these benefits.
3. Inadequate Record-Keeping
For enterprises to prove compliance with energy requirements and evade penalties and fines, effective record-keeping is essential. Without adequate documentation, firms are unable to demonstrate the effectiveness of their compliance efforts, making it challenging to refute claims of non-compliance. Organizations must create clear record-keeping policies, offer staff training, and frequently evaluate and update their procedures if they want to prevent these repercussions.  
Energy consumption statistics, energy efficiency measures, and compliance activities like audits and inspections are among the records that enterprises must keep proving compliance with energy legislation. Procedures should specify the precise information that needs to be documented, how it should be recorded, and how frequently it should be updated. Employees should be encouraged to report any difficulties or concerns connected to record-keeping.  
Effective record-keeping can also help organizations identify areas for improvement, improve their energy efficiency, and enhance their sustainability performance. Therefore, it is critical that organizations take record-keeping seriously, provide adequate resources, and regularly monitor their procedures to ensure that they remain effective.
4. Ignoring Energy-Efficient Technologies
Energy-efficient technologies offer several benefits to organizations. They reduce energy consumption and lower costs and contribute to environmental sustainability. LED lighting, for instance, uses less energy and lasts longer than traditional lighting, resulting in lower energy bills and reduced maintenance costs. Smart thermostats, on the other hand, can automatically adjust heating and cooling settings based on occupancy and ambient conditions, leading to significant energy savings. Similarly, energy-efficient HVAC systems can help reduce energy consumption and improve indoor air quality, resulting in a more comfortable and healthier workplace environment. 
Investing in energy-efficient technologies is critical for organizations to comply with energy regulations and achieve sustainability goals. Many countries and regions have established energy efficiency standards and regulations, such as the European Union's Energy Performance of Buildings Directive, the US Department of Energy's Appliance and Equipment Standards Program, and China's Top Runner Program. These regulations require organizations to use energy-efficient technologies and reduce their energy consumption, emissions, and environmental impact. Failure to comply with these regulations can result in significant fines and penalties, and reputational harm.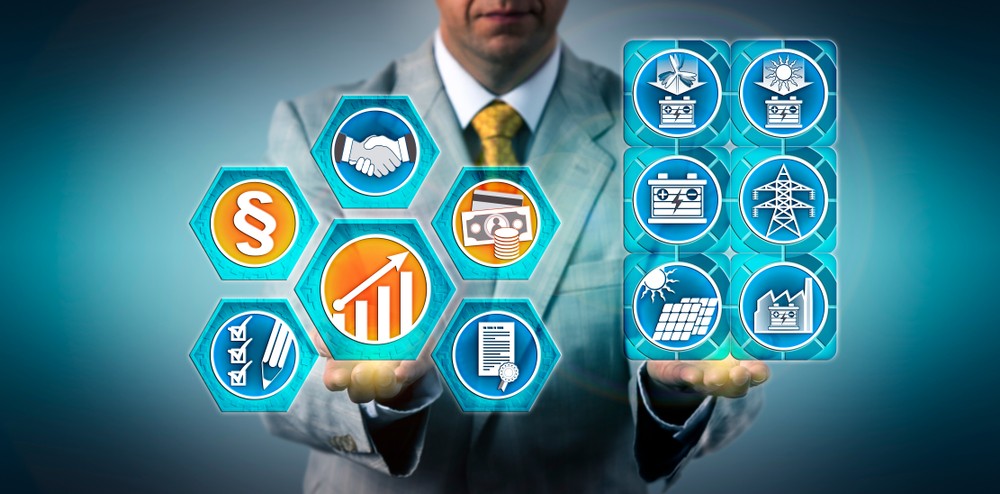 Moreover, energy-efficient technologies are increasingly becoming a competitive advantage for organizations. Consumers, investors, and employees are becoming more environmentally conscious and are seeking organizations that demonstrate sustainability leadership. Organizations that invest in energy-efficient technologies can improve their reputation, attract, and retain customers and employees, and gain a competitive edge over their peers. They can also benefit from energy savings and lower operational costs, resulting in improved financial performance.
5. Poor Communication and Training
Ensuring energy compliance requires effective training and communication. Employees must be informed of the requirements for energy compliance, and energy-efficient techniques and technology must be covered in training. Employees will be better able to comprehend their part in attaining compliance as a result, and the business will be more likely to have an energy-efficient culture.  
Poor training and communication can result in non-compliance with energy standards, greater energy costs, inefficiencies, and damage to one's reputation. To guarantee that staff members comprehend energy compliance standards and can successfully adopt energy-efficient practices, it is crucial to give continual training and assistance.  
To promote effective communication and training, organizations should establish clear communication channels and provide regular updates on energy compliance and efficiency initiatives. Additionally, organizations should provide training and support to employees on energy-efficient technologies and practices and encourage feedback and suggestions from employees on ways to improve energy efficiency. By prioritizing effective communication and training, organizations can improve their energy efficiency, achieve compliance with energy regulations, and enhance their sustainability performance. 
Conclusion
To fulfil their sustainability goals and cut back on energy use, companies must emphasize energy compliance. Lack of energy audits, noncompliance with legal standards, poor record-keeping, disregard for energy-efficient technology, and poor communication and training are the top five energy compliance errors that enterprises must avoid. 
To find areas for improvement and create efficient energy management programs, businesses must frequently undertake energy audits. To avoid penalties and fines, they must also adhere to regulatory obligations, such as those relating to reporting and paperwork.  
Companies may save expenses and perform better in terms of sustainability by keeping accurate records and implementing energy-efficient technologies. To guarantee that staff members comprehend their responsibility in attaining energy compliance and can successfully adopt energy-efficient practices, appropriate communication and training are required. 
Organizations may cut expenses, meet sustainability goals, and show their dedication to environmental responsibility by avoiding these energy compliance blunders and employing energy-efficient practices and technology. 
If you are looking for an expert Energy Audit and Compliance consultancy, look no further! Contact us at Vertpro.com! We are an award-winning Energy Benchmarking and Audit Consultancy, recognized on Inc. 5000, providing innovative SaaS technology-based solutions for Building Owners & Property Managers to Simplify Energy Compliance with all 50+ Energy Benchmarking & Energy Efficiency Laws Nationwide. From Energy Benchmarking to Energy Audits/RCx Plus and Construction Marketplace, VertPro® has you covered.
References 
References for this article include: 
– U.S. Department of Energy's Energy Efficiency and Renewable Energy (EERE) website. (n.d.). Energy Audits. Retrieved from https://www.energy.gov/eere/buildings/energy-audits 
– International Energy Agency (IEA) website. (n.d.). Energy Efficiency. Retrieved from https://www.iea.org/topics/energy-efficiency 
– Environmental Protection Agency (EPA) website. (n.d.). Energy Efficiency. Retrieved from https://www.epa.gov/environmental-topics/energy-efficiency