We're Officially GREEN!
Last month, on April 14th, Vert Energy Group received the Irvine Green Business Program (IGBP) Certification. Our Vert Family couldn't have been more thrilled to become a certified Green company just a week prior to Earth Day. The journey to becoming IGBP certified was an initiative we decided to take at the beginning of the year. Though we have officially become IGBP Certified, our journey to continue to find ways to implement sustainable practices in our work and personal lives doesn't stop. At Vert Energy Group, we're always striving to be better.
"How wonderful it is that nobody need wait a single moment before starting to improve the world." – Anne Frank
Becoming Green doesn't have to be done in one big movement – you can start small and go from there. At Vert Energy Group we tasked one of our members, Adriana, with researching various changes we could make. As our company has adopted a Work From Home set-up, the challenge we faced was how to get these changes to be adaptable to everyone across the board. 
One of the first initiatives we took was starting an at-home recycling program. To get everyone engaged, Adriana set up a mini-competition that had each employee create a recycling box for old and used batteries. The employee with the most votes for their box received a gift card. This not only allowed us to flex our creative sides – something we don't all do on the daily basis – but also gave us some healthy competition. Now our entire company has its own fun little recycling boxes that can be taken to our local recycling centers (i.e. Staples, Home Depot, Best Buy, and Lowes). It's a fun activity we recommend doing – either alone or with family and friends – if you're looking for a small step in your Green journey. You can even lookup locations near you that accept electronics and batteries for recycling via the site call2recycle.org.
In addition to our unique recycling boxes, our company has started a book club focused on environmental issues and adopted an environmental policy. We also received our very own "green" kit filled with sustainable goodies such as beeswax wraps to replace plastic cling wrap and on-the-go utensil sets so that we don't need to ask for plastic or take-out utensils when we're out. In a 2021 article by the World Economic Forum, research showed that "8 million tons of plastic winds up in the ocean each year." Vert Energy Group knows that making this switch from plastic options to non-plastic alternatives won't make a huge difference, but we also know that any change – no matter how big or small – is better than no change.
Actions Employees Are Taking at a Personal Level
Many of our employees have taken further initiatives on their own to become more sustainable and green in their lives. Some small actions that our team recommends and applies themselves are:
    • Thrifting: According to Business Insider, research has found that "10% of all humanity's carbon emissions" come from the fashion industry alone. Its use of roughly 700 to 2,000 gallons of water to produce a single garment also makes the fashion industry the second-largest consumer of water. By shopping second-hand, you're saving water by not buying from "fast fashion" companies. An added bonus is the money you'll save as these items won't be as expensive as "brand new" items.
    • Compostable K-Cups: Coffee lovers can rejoice – you don't need to give up your morning coffee to be sustainable. Coffee companies have started to create compostable k-cups so instead of just tossing out the used cup, you can now put it into a compost bin thus creating less plastic waste. 
    • Reusable Water Bottles: This is one of the most common changes people adopt on their sustainable journey. There are many reusable water bottle companies out there, but two companies we would like to highlight are Hydro Flask and LARQ. Both companies create reusable water bottles and give back to the community. Hydro Flask started Parks For All – a charity program that has "been able to support more than 122 nonprofits and donate over $1.9 million." Meanwhile, LARQ has teamed up with the nonprofit organization 1% for the Planet to help "fund environmental nonprofits around the world" by donating 1% of their sales.
    • Green Cleaning Products: Being green doesn't just apply to what we wear and limiting our single-use plastic consumption. From household cleaning to laundry, you can now make green choices for products you use. Blueland is a company that created a "reusable, refillable system that can help divert up to 100 billion single-use bottles from landfills and oceans" all while keeping your home clean. It is not only a USDA BioPreferred certified company, but it is also EPA Safer Choice and Leaping Bunny certified. You're not only helping the environment, but also the animals. It's a double-win in our books.
 "You cannot get through a single day without having an impact on the world around you. What you do makes a difference and you have to decide what kind of a difference you want to make." – Jane Goodall
If you want to become more sustainable but don't know where to start, we recommend checking out EcoRoots or downloading Good On You. EcoRoots is a small business that offers sustainable alternatives for your home, kitchen, bath, and beauty that will be delivered to your door in recyclable and compostable packaging. Like LARQ, EcoRoots gives back to communities through 1% for the Planet, further helping to create a better future for the Earth. Good On You is an app that helps you see just how sustainable fashion brands really are when it comes to their impact on the earth and its inhabitants – humans and animals. At the same time, Good On You provides alternative shopping recommendations to meet fashion needs.
There are a plethora of small changes you can make in your life to become more sustainable and green. All it takes is making that first step – pick a change and do it.
Try to leave the Earth a better place than when you arrived." – Sidney Sheldon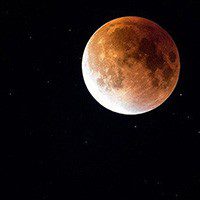 Danielle's Corner
Blood Supermoon…
On Wednesday, May 26th, this year's Blood Supermoon will occur. A Blood Supermoon is a combination of the supermoon – when a full moon turns completely red – and a total lunar eclipse. If you want to witness this lunar event, 
Forbes
 recommends being awake between 11:11 am – 11:25 am UTC as that's when the moon will be completely red. To convert that for you, that's 4:11–4:25 am PST, 5:11–5:25 am MST, 6:11– 6:25 am CST, and 7:11– 7:25 am EST. It's definitely early – especially for all the West Coast people, but it'll be a great way to start your day if you're able to catch this lunar event.
Search by Zip to Find Applicable Energy Laws
There are over 30 cities/states with Energy Benchmark requirements - 16 have Energy Audit requirements as well! Use this free tool to check if your building has an upcoming Energy Benchmark or Energy Audit deadline.
FIND OUT HERE »