Energy Benchmark for 2022 compliance
Last chance for a free 2022 Energy Benchmark for 2022 compliance
Vert Energy Group is offering a Free 2022 Energy Benchmark to 150 building owners/property managers! Sign up today to claim your free Energy Benchmark! (Limit one per user for one property not complied for 2022) With 2023 right around the corner, Vert Energy Group wants to protect you from multiple years of non-compliance, as some of you may already be incurring fines or penalties! Use this free code to avoid continued fees and get in compliance today! With 50+ Energy programs nationwide, it can feel like you're in a maze trying to identify and meet your building's specific requirements. Vert Energy Group takes the guesswork out of compliance, assuring data accuracy and ease of filing. We offer several tools to help you best determine how to optimize your building's efficiency and now offer Vert Rebates on Energy Benchmarks and Energy Audits when you post a project on VertPro® Upgrades. Limitations do apply but check with your project specialist to determine which of your projects may qualify for the Vert Rebate. Vert Energy Group makes benchmarking fast and easy for your entire portfolio of properties when you register on our platform VertPro®. All it takes is 30 minutes- or less- 3 easy steps and you are done. If you have any questions schedule a 1-on-1 demo with our team of experts. Get started today as the promo code BMFREE2022 is only valid until November 18th, 2022.
"Production is the only answer to inflation." – Chester Bowles
Inflation vs building material costs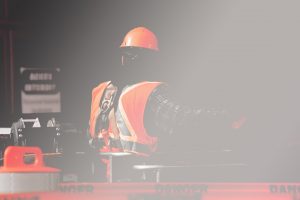 With rising inflation rates and turmoil in a post covid world, many are concerned about what this means to the building industry. Inflation can have a significant impact on building costs, as the cost of materials and labor tends to increase when inflation rates are high. To stay within budget, it is important to monitor inflation rates and be prepared for potential cost increases. Inflation rates can vary significantly from year to year. For example, inflation in 2020 was around 2%, but the inflation rate as of September 2022 was a whopping 8.2% year over year.
Source
"CBRE's new Construction Cost Index forecasts a 14.1% year-over-year increase in construction costs by year-end 2022 as labor and material costs continue to rise. Escalation should stabilize to the 2%-4% range in 2023 and 2024, on par with historical averages. A confluence of events—including soaring construction demand, inflation, pandemic-related restrictions, supply chain disruptions, labor shortages, and the war in Ukraine—are spurring rising, costs and uncertainty across the construction industry."
2022 U.S. Construction Cost Trends | CBRE
Just one example of the impact is lumber costs. Lumber costs reached an all-time high in 2021, and while the cost has backed down some since 2021, more than 90% of builders say they still face shortages of wood for framing. The expectation is cost inflation for materials will begin to slow and largely return to typical levels by mid-2023." However, given the large number of construction inputs—many of which are often subject to geopolitical risks such as tariffs and sanctions—costs for some materials may remain volatile. Supply chain-related disruptions should begin to ease, but ongoing global labor and component shortages will hamper production and logistics capacity. As a result, long lead times and material shortages will likely continue in the short term."
Source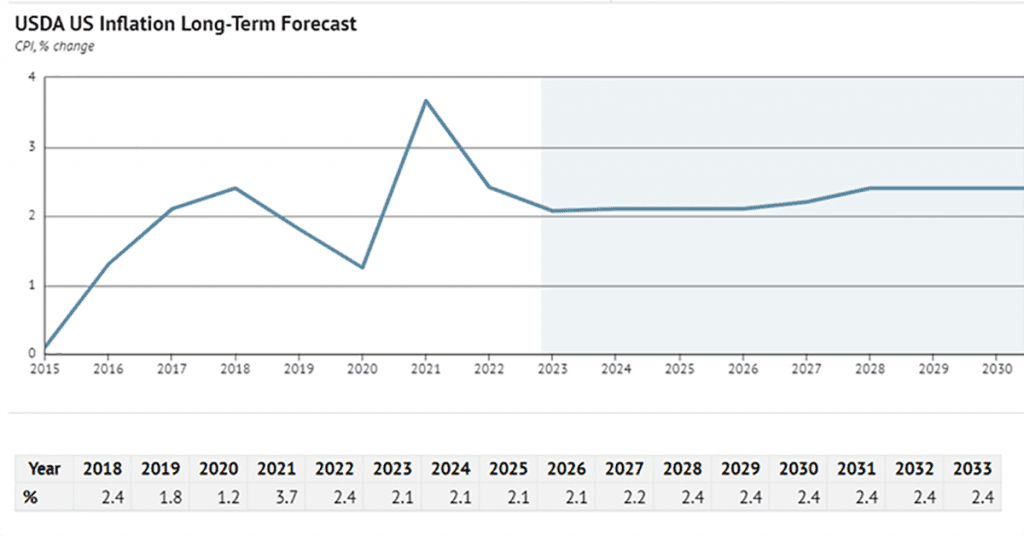 Graph Source
Inflation is one of the key factors in building costs, making it very important to monitor rates and be prepared for potential cost increases year to year to stay within budget.
2023 SF Energy Audits approaching quickly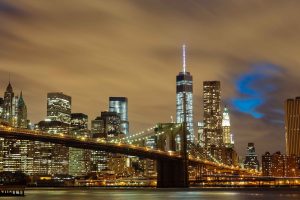 San Francisco Energy Audits are quickly approaching. The requirements of a San Francisco energy audit vary with the size, and use of a building. The San Francisco Environment Code Chapter 20 sets a high standard: audits must meet or exceed the American Society of Heating, Refrigeration, and Air-Conditioning Engineers (ASHRAE) Procedures for Commercial Building Audits, with larger facilities required to receive a more rigorous evaluation than smaller facilities.
The San Francisco Existing Buildings Energy Performance Ordinance requires buildings that are 50,000 square feet and larger to conduct an ASHRAE Level II audit or an "intermediate" survey and energy analysis. Buildings that are 10,000 to 49,999 square feet in size require an ASHRAE Level I audit or basic energy analysis. Deadlines vary based on when the last report was submitted, but an energy audit is required to be completed every 5 years.
Important dates to remember of when these requirements were enacted:
April 1, 2021: Non-residential bldgs ≥ 50,000 sq. ft.
Apr 1, 2022: Non-residential bldgs 25,000 to 49,999 sq. ft.
Apr 1, 2023: Non-residential bldgs 10,000 to 24,999 sq. ft.
Check with your Vert Energy Audit specialist today to see if your building is due for an energy audit and if any additional requirements are mandatory.
"We shape our buildings: Thereafter, they shape us." -Winston Churchill
Building Materials and Process for Mayflower Ships
We all know the Mayflower set sail for America in 1620, but how many of us understand the long and complicated building process that led to the success of that maiden voyage? The Mayflower ships were built using traditional materials and methods but were equipped with state-of-the-art guns and cannons for protection and sails that were made from the best materials available, resulting in a ship that was able to sail across the Atlantic Ocean and reach America safely.
The Mayflower ship was built using several traditional materials and methods for the time, but this was far from a simple feat. The hull of the Mayflower was made from oak timbers that were cut down and hand-shaped into the desired shape. The oak timbers were then hewn by hand to make them smoother and fastened together with wooden pegs. Finally, the sails were made from linen or hemp, and the hemp or flax rigging was installed. The back-breaking work required to source the materials used to build, and the manpower required for these building methods made the success of the Mayflower's journey even more impressive.
Comparatively building the Mayflower today would be a much easier feat. With the technology and machines, we now have, it would take a fraction of the time and effort. We would replace oak timbers with steel for the hull, aluminum for the sails, and synthetic materials for the rigging. The guns and cannons would be replaced with machine guns and missile launchers. Overall, the mayflower ship was a technologically advanced ship for its time.
Nowadays, there are mayflower replicas that you can visit and tour to get a feel of how life may have been like on the original mayflower ship. These replicas are also built using traditional methods and materials, so you can get a sense of how difficult and time-consuming the process was.
It took a lot of hard work and dedication to build the Mayflower ship, but thanks to the efforts of the builders, the Mayflower ship was able to set sail and successfully cross the Atlantic Ocean, a remarkable feat and building material choice for its time.
Fun

Fact:

Thanksgiving Day continues to be one of the busiest travel days year after year. The entire week of thanksgiving will see a record number of people traveling, with an expected 54 million Americans traveling to see friends and family. According to a recent Thanksgiving Travel Survey, 'more than 43% of American adults plan on traveling to a vacation destination or holiday gathering this year on Turkey Day. With travel rapidly recovering, the 2022 holiday season is looking to be extremely busy, with many people flying for the first time in a few years."

Source

According to thevacationer.com the best day to fly is Thanksgiving Day or Black Friday if you can't depart earlier in the week. See the table below for more suggestions!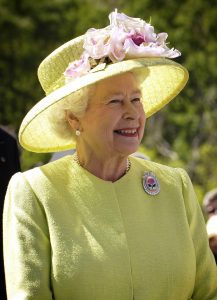 Stephanie's Section
British Royal Family Post Queen Elizabeth
Queen Elizabeth II, reigning queen for 67 years, was one of the most respected and beloved members of the British royal family. Her recent passing will largely impact not only the British Royal Family but also British society and culture. Queen Elizabeth was not only head of state but a stabilizing force for the royal family, and her death will likely change the way in which the British royal family functions. Prince Charles, now king, will hold more power than the former queen, as Britain is a constitutional monarchy. A constitutional monarchy is a form of government in which a monarch is head of state, but the powers of the monarch are limited by a constitution. Many believe Prince Charles will be a more hands-on King than his mother, and we will see many changes under his reign. Prince Williams's future in the British royal family is also unclear. While a current working member of the royal family, it is possible that he will step back from his role or even leave the royal family entirely. The role of the British royal family in 21
st
-century Britain is primarily ceremonial. While the royal family is of noble birth, they do not hold any real political power, but play a very important role in British society and culture. The family's main duties are to represent Britain domestically and internationally, to support British interests, and to provide a focus for national unity. Some of the challenges the British Royal family faces in the 21
st
century include maintaining relevance in a society that is increasingly secular, the royal family must manage public perception in the wake of negative publicity and scrutiny, dealing with financial constraints, addressing the issue of succession, while navigating changing social norms and expectations. With a net worth estimated to be around $88 billion, the world is watching to see what will come of the British Royal family post-Queen Elizabeth II. A beacon for the British people and British society, her impact and passing will be felt for years to come.
Search by Zip to Find Applicable Energy Laws
There are over 30 cities/states with Energy Benchmark requirements - 16 have Energy Audit requirements as well! Use this free tool to check if your building has an upcoming Energy Benchmark or Energy Audit deadline.
FIND OUT HERE »