Planning Your 2022 Energy Budget
Time to Start Planning For 2022
2021 is quickly ending which means there's no better time than now to begin prepping for your 2022 energy budgets. If you've been keeping up with us, you know that there are a lot of existing, updated, and new deadlines. From annual filings to filings 5-10 years out, there's a lot to keep track of.
Over the past two years – 2020 and 2021 – building owners have seen changes to their annual Benchmark deadlines because of COVID-19. Some cities continued as if the pandemic didn't exist, while other cities pushed back their Benchmark deadlines or gave extensions to assist with filing. In 2021, any Benchmark program that was impacted by the pandemic slowly began returning to normalcy. Based on what we have seen, Vert Energy Group predicts that the majority – if not all – Benchmark programs nationwide will fully resume and be reverted to their original annual filing deadlines. In 2021, we even saw the start of a new Benchmark program for the city of Fort Collins, CO called the Building Energy and Water Scoring. Presently the program is required for commercial and multifamily buildings 10,000+ gross sq. ft. with an annual deadline of March 1st. The current size requirement is expected to drop to 5,000+ gross sq. ft. for commercial buildings in 2022 and for multifamily buildings in 2023. Fort Collins properties that fail to report can face a $1,000 violation for each year of noncompliance. You can refer to the below chart – which is downloadable – for a list of the current Benchmarking deadlines in the U.S.
City

Annual Deadline

Atlanta Commercial Buildings Energy Efficiency Ordinance

June 1st

Austin Energy Conservation Audit & Disclosure (ECAD) Ordinance

June 1st

Berkeley Building Energy Saving Ordinance

July 1st

Boston Energy Reporting & Disclosure Ordinance

May 15th

Boulder Building Performance Efficiency Ordinance

June 1st

California Assembly Bill 802 (CA AB802)

June 1st

Cambridge Building Energy Use Disclosure Ordinance

May 1st

Chicago Building Energy Use Benchmarking Ordinance

June 1st

Denver Commercial & Multifamily Building Benchmarking

June 1st

Des Moines Energy & Water Benchmarking Ordinance

May 1st

Evanston Building Energy & Water Use Benchmarking Ordinance

June 30th

Building Energy & Water Scoring (Fort Collins, CO)

March 1st

Kansas City Energy Empowerment Ordinance

May 1st

Los Angeles Energy & Water Efficiency (LA EBEWE)

June 1st

Miami Dade Building Efficiency 305 (BE305)

Unknown

Minneapolis Commercial Building Rating & Disclosure Ordinance

June 1st

Montgomery County Building Energy Benchmarking Law

June 1st

New York City Local Law 84 (NYC LL84)

May 1st

Ontario Reporting of Energy Consumption & Water Use

July 1st

Orlando Building Energy & Water Efficiency Strategy (Ordinance 2016-64)

May 1st

Philadelphia Building Energy Benchmarking Ordinance

June 30th

Pittsburgh Building Benchmarking Ordinance

June 1st

Portland Energy & Water Use Performance Benchmarking Ordinance (Maine)

May 1st

Portland Commercial Building Energy Reporting (Oregon)

April 22nd

Reno Energy & Water Efficiency Program (Ordinance 7068)

April 1st

Saint Louis Building Energy Awareness Bill

April 1st

Salt Lake City Elevate Buildings

May 1st

San Diego Building Energy Benchmark Ordinance

June 1st

San Francisco Existing Commercial Buildings Energy Performance Ordinance (SF EBO)

April 1st

San Jose Energy & Water Building Performance Ordinance (SJ BPO)

May 1st

Seattle Council Bill 116731 (CB116731)

July 1st

Washington Clean & Affordable Energy Act of 2008 (Washington, DC)

April 1st

Washington State Senate Bill 5854 (SB5854)

April 1st

Voluntary

Cincinnati Kilowatt Crackdown

Voluntary

Columbus Energy Challenge

Voluntary

Houston Green Office Challenge

Voluntary

New Jersey State Law A3723

Voluntary

New Orleans Building Energy Benchmarking

Voluntary

Sustainable Providence (Providence, RI)

Voluntary

Energize Saint Paul (Saint Paul, MN)

Voluntary
Despite a few Benchmark programs being affected by the pandemic, other energy programs didn't see much change with some cities sticking to their upcoming deadlines and some launching new programs altogether. Take New York City for example. Back in 2009, NYC announced that properties will need to perform Lighting Upgrades and Sub-Meters projects via Local Law 88 (LL88) by January 1, 2025. While the local law has seen updates and expansions to the terms with Local Law 132 (LL132) and Local Law 134 (LL134) the deadline has remained. Not even with COVID-19 ongoing did NYC even consider halting the annual Benchmark requirements for the LL84 program. And while 2025 still seems far out, it is safe to say NYC won't budge on the LL88 deadlines should the pandemic or any other special circumstances arise. Aside from NYC, San Jose, CA also appears to be moving forward with their energy requirements. This past year San Jose launched Ordinance No. 30550 – the San Jose Energy Audit Ordinance – with the first filing deadline being May 1, 2023, for properties 50,000+ gross sq. ft. That gives San Jose building owners a little over a year to start and file their Audit reports to the city. Do keep in mind that NYC and San Jose are simply examples of ongoing or new energy requirements. There are countless other cities with their own additional energy requirements other than the annual Benchmark filings. The below downloadable chart is a list of additional energy requirements that may be applicable to your property.
Additional Energy Requirements

City

Program

Atlanta, GA

Audit and Retro-Commissioning

Boulder, CO

Audit and Retro-Commissioning

Los Angeles, CA

Audit and Retro-Commissioning

Los Angeles, CA

Non-Ductile Concrete Retrofit Program

Los Angeles, CA

Soft-Story Retrofit Program

Miami Dade, FL

Miami-Dade Recertification – Building Retuning, Audit and Retro-Commissioning

New York City

Local Law 11 (LL11) – Façade Inspection and Safety Program

New York City

Local Law 33 (LL33) – Energy Letter Grade

New York City

Local Law 87 (LL87) – Audit and Retro-Commissioning

New York City

Local Law 88, 132, 134 (LL88, LL132, LL134) – Lighting Upgrades and Sub-metering

New York City

Local Law 152 (LL152) – Gas Line Inspection

Orlando, FL

Audit and Retro-Commissioning

San Francisco, CA

Audit and Retro-Commissioning

San Jose, CA

Audit and Retro-Commissioning
While managing all your deadlines and prepping for all the costs, can be confusing. Through VertPro we help make it easier on you by compiling all your required annual Benchmarks and 5–10-year Audits and Retro-Commissioning deadlines onto one platform. Via VertPro you can also place Upgrade Projects you may have for your property – i.e., LL88 lighting projects – and we'll help you get bids from pre-vetted local contractors. This makes keeping track of all your energy requirement expenses easier by having everything in one area. You'll be able to see year-to-year what your deadlines are, what's coming up, and how much it could cost you. To get your building portfolio set up on VertPro today, contact us by email at support@vertpro.com or by phone at (415) 912-1523.
The Impact of Work from Home Set-Ups
"Now that companies have built the framework – and experienced the cost and time savings associated with it – there's no real reason to turn back" – Mark Lobosco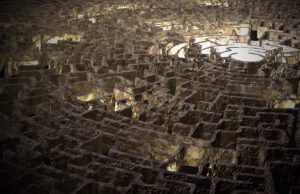 Over the past two years, there has been a rise in remote work and distanced learning as companies and schools have had to adjust to stay-at-home orders that cities nationwide were enforcing. As a result of the increase in remote work and learning, Energy Star Portfolio Manager (ESPM) released updated filing guidelines for commercial buildings and K-12 schools. ESPM determined that there are three key factors that must be updated if the building's operations were impacted by COVID-19:
1.     Weekly Operating Hours
2.     Number of Workers on Main Shift
3.    Weekend Operation – only applicable to K-12 schools
It's
important to note that all properties, regardless of their property type, should
regularly update their specific property details if significant changes occur
as those details help determine a building's energy score. Failure to keep
updated records of your building's operations will skew your score as the ESPM
will be basing your energy usage off inaccurate details. The below chart is an
example of the property details used in determining the energy scores for
office and multifamily buildings:
Office

Multifamily

Floor Area

# of
Units

# of
Workers and Computers

# of
Bedrooms per Unit

Operating Hours

% of
Units in Low-Rise Buildings

Climate

Climate
Updating
your property details in ESPM will only ensure accurate Benchmark filings
year-to-year. As companies continue working remotely, it would be a good idea
to begin looking into operational changes and building upgrades to help with
operational and energy savings in the long run. In two separate case studies,
energy advisors – CBRE and ASHRAE ETF – found specific areas where buildings
saw the most effects due to the pandemic and suggestions on how to combat those
impacts. They determined that properties should make the following changes and
upgrades to their buildings to see potential savings:
Using free cooling in full economizer mode
Reducing run times on individual heat pumps
Upgrade to MERV-13 filters
Disable Demand Control Ventilation (DCV)
Increase minimum outdoor air to 100%
HVAC settings:
o Turning off HVAC for specific tenants per their requests
o Adjusting the cooling set-points to limit the demand
o Reducing the pump and fan motor consumption and the overtime usage
o Switching to flushing mode operation
Even if your company has no plans to return to the office anytime soon, it's never a bad idea to begin looking into updating your building's operational systems. Making the operational changes and upgrades now will help get you set up once you resume in-person operations. Head over to VertPro Upgrades or schedule a one-on-one meeting with our Director of Business Development to see how Vert Energy Group can help you with your building upgrade projects. Click here to schedule a meeting or email kevin.sullivan@vertenergygroup.com.
Fun Fact: The term "Movember" was coined by a group of Australians in 2003, but No-Shave November wasn't officially created till 2009 by Matthew Hill's family – NationalToday.com.
Movember & No-Shave November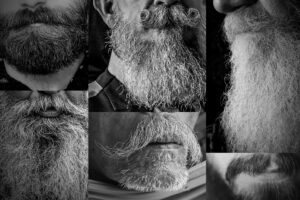 We all know at least one guy who stops shaving every November and lets his beard go wild. Chances are that he's participating in No-Shave November or Movember. For over a decade, men worldwide have adopted the practice of not shaving for the entirety of November to raise awareness surrounding men's health. Participants of No-Shave November forgo shaving altogether while Movember participants attempt to grow a specific type of mustache. As a result of not shaving, participants will save money as they will not be purchasing razors and shaving cream throughout the month. Ideally, participants will donate their Movember or No-Shave November savings to charities focused on men's health – e.g., prostate, testicular, and colorectal cancer research. While participants are primarily men, it is not uncommon for women to participate in the movement by not shaving and/or waxing their legs. In fact, both the No-Shave November and Movember charities even encourage men and women to participate. All the money raised is used to help fund research projects. Movember has "funded over 1,250 men's health projects globally" and No-Shave November has raised "over $12,000,000 for cancer awareness, research, and prevention" since beginning in 2009. If you want to help raise awareness for men's health but forgoing shaving doesn't suit you or if your job doesn't permit it, Movember has "Move for Movember." Participants of Move for Movember will run or walk 60 miles over the course of the month. You can join Move for Movember by registering on the Movember official site and linking your personal fitness app to your Movember account. We're already a few days into November, but it's never too late to join and show your support for men's health.
"Be present in all things, and thankful for all things." – Maya Angelou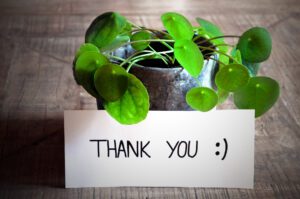 If the pandemic has taught us anything, it's to truly appreciate the little things. Thanksgiving used to be about family and friend gatherings where we caught up over a shared meal and watched football games and the Macy's parade on TV. While the pandemic really put a damper on the festivities there is still a lot to be grateful and thankful for. Schools have resumed in-person learning and businesses are reopening. Theaters – both movies and musical – have reopened with safety guidelines to keep their patrons safe while still allowing for a few hours of entertainment. Take-out only options are slowly fading and dining in options are available again. It looks like things are slowly starting to return to normalcy and that's something we can be thankful for. At Vert Energy Group, we have become especially grateful for one another. From weekly meetings to monthly virtual events, we've been able to foster real connections with one another despite being completely remote. We are also incredibly grateful for you – our clients – in continuing to trust us with your energy requirements through these uncertain times. It has allowed us to keep the lights on and grow as a company. Thank you for sticking by our side and helping us reach new and monumental achievements in 2021 – 23rd Fastest Growing Private Company in the Engineering industry and a Top 10 Smart Building Solution Provider.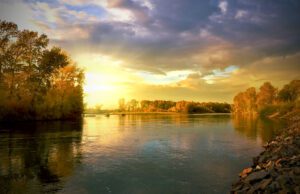 Danielle's Corner
Autumn Holidays
One of my favorite things about autumn is that it kicks off three straight months of holiday celebrations. Be it Halloween, Thanksgiving, Christmas, or New Year's Eve I love hosting a good get-together for my friends and family. Over the past two years, I haven't really been able to do much because of the pandemic, but as things start to return to normal, I look forward to hosting gatherings again. With Thanksgiving around the corner, I'm using that holiday as my guinea pig for navigating the holiday season during these uncertain times. Now, I do want to preface that I am blessed to be fully vaccinated. With that in mind, my focus – other than putting together a fun Friendsgiving – is making sure all parties involved are safe. Here are five tips I'm keeping in mind while planning my Thanksgiving:
1. Consider your space when making your guest list. Do you have an outdoor space you can use or only indoors? If you have an outdoor space, then keep in mind the CDC recommends being 6-feet apart. If you don't have an outdoor space, consider doing something virtually. Or even doing a mixed event and providing a virtual option to attend. For me personally, I'll be requiring anyone who has been unable to get vaccinated or who has been recently exposed to COVID-19 to attend virtually.
       2. Ask your guest to keep their masks on when not eating or drinking. I know it seems weird to be wearing a mask at home but remember that you're opening your doors to friends and family who don't live with you. They could be vaccinated and take safety measures, but that doesn't mean everyone they encounter is.    
      3. Have two guests volunteer to buy, prep, and serve the meal to limit the number of people handling the food. Guests can share recipes if they all want to feel included in the food prep. Keep the receipts and then fairly divide them amongst all the guests so those in charge of the meal aren't eating the costs alone.

4. If you're hosting something outdoors and have access to a firepit, utilize it to keep warm. Otherwise, provide warm beverages – mulled wine, apple cider, pumpkin spiced lattes, hot chocolate, etc. – and blankets. If you want to go above and beyond, you can gift each guest a hot chocolate bomb at the start of the evening. Then once it starts getting cold out you can serve hot milk for them to drop their chocolate bombs in for a warm and delectable treat. Or they can save it to use at home. I love the ones from The Treat Bombs as they have tea and hot chocolate options.

5. Find activities that have online options in case any guest needs to attend virtually. Think Netflix party or online trivia and games.
I know that the pandemic has changed how we celebrate, but that doesn't mean it's impossible. I'm hoping that the tips I've shared can help you and your loved ones safely enjoy the holiday festivities. If you end up hosting your own little Thanksgiving gathering or have any delicious recipes you want to share, tag us on Instagram @vertenergygroup. I'd love to see how you celebrated and all the yummy treats you made!
Search by Zip to Find Applicable Energy Laws
There are over 30 cities/states with Energy Benchmark requirements - 16 have Energy Audit requirements as well! Use this free tool to check if your building has an upcoming Energy Benchmark or Energy Audit deadline.
FIND OUT HERE »